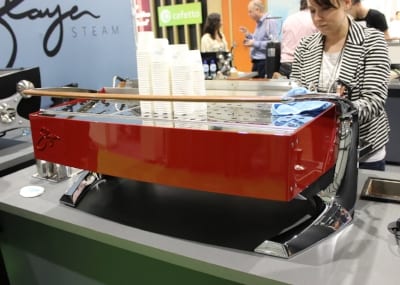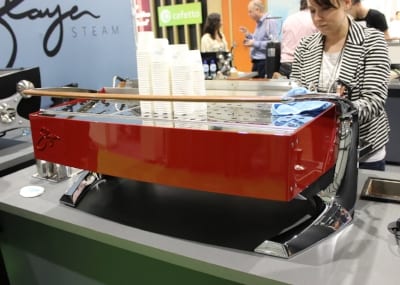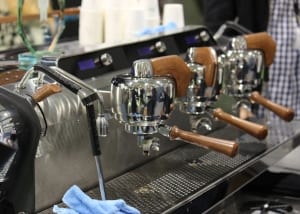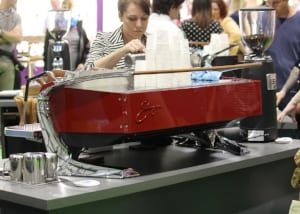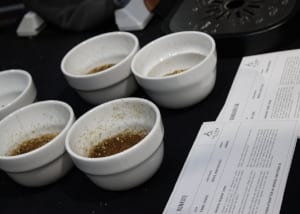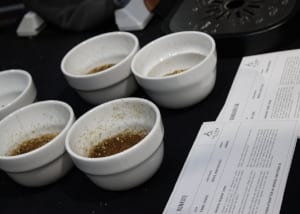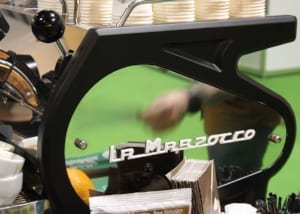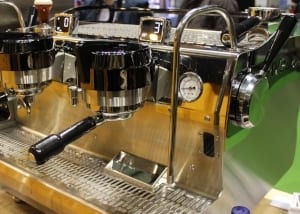 Something shiny caught our eye at the Dublin World of Coffee.
12.09.16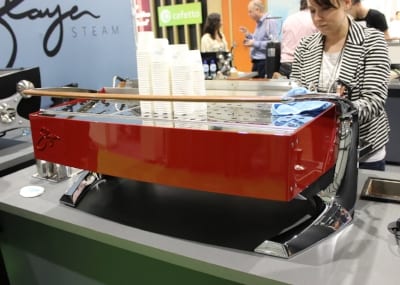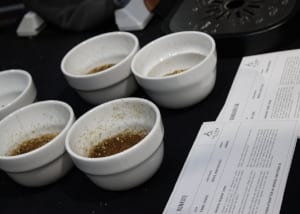 Yes you want to know what it was... just hold on, I will get to it shortly once I have finished my preamble.
A few people have asked what were the highlights of the Dublin World of Coffee 2016. It is a hard question to answer because it was such an incredible display of all things coffee and so many things to see; The World Barista Championship, The World Brewers Cup, SCAE Excellence Awards...just to name a few. And experiencing the Irish culture and hospitality and the throng of coffee visitors was a highlight in itself!
Winding down and reflecting upon such a highly caffeinated show, the outstanding thing for me was a huge movement forward in regards to the technological advancement of coffee equipment (and also to be able to slurp, sip and share coffee experiences with other coffee fanatics). To narrow it down to one or two would hardly do the show justice, however, there were a couple unveiling's that caught our eye and kept it there (like seriously). First was the sleek new Slayer Steam Espresso Machine, which I must mention was launched for the first time at the expo and then left with the Best New Product of the Show Award in the Professional Espresso Machine category. Impressive hey! Another showstopper was the Compak Grinders with inbuilt weight programming.
The Slayer Steam is one of the greatest moves forward in the specialty coffee industry machine arena that I can remember… Now for the technical bit, for those who really want to know what makes this machine the first of its kind. The Steam incorporates barista controlled steam temperature, by using the mysterious Vaporizer technology, and adjustable flow rate made possible with Accu-Flow technology and the groundbreaking idea of concealing all pipes, wires, tubes etc which are hidden away in the legs of the machine - enough to bring a smug smile over any cafe owner's face who owns one of these sleek machines. Yes, I know it sounds mind-blowing, but it is, and wait till you see it in operation, then you will know what I mean 😉 We have three of these on order, contact us to arrange a "tour" around one of these once arrived.
The new Compak grinders that dose based on weight will be a welcomed addition to any cafe that cares about accuracy (and that should be all of you 😃 ) and in turn consistently exceptional flavour to bring in those customers we all need. It is as easy as programming in the dose you want, say 21.3g of coffee, then insert the handle and - whoosh - there it is. Seeing is believing and I promise that we tested it time and again with a set of scales, it was spot on! The launching of these grinders in Australia just can't come soon enough.
We will delve into more detail and specs for these machines in blogs to follow. For now, this will keep you thirsty.
It was great to see such good ides developing in the coffee industry. People who are putting time and effort into growing the specialty coffee germ and finding new ways to enhance the coffee experience, both the consumer and the barista. It's the endless driving passion for progress that keeps us at Zest inspired and eager to keep ahead with these new & exciting coffee trends.
Thanks Dublin for such a fantastic show… from the guys at the Square Mile Stand tailoring coffee to how you like it to the La Marzocco stand displaying the all new PB Brew Ratio machine, (but that's another story!)
By Roy Greenfield
PS: Congratulations Berg Wu (Taiwan) for the great routine and winning the World Barista Competition 2016! It must have impressed the judges too 😉