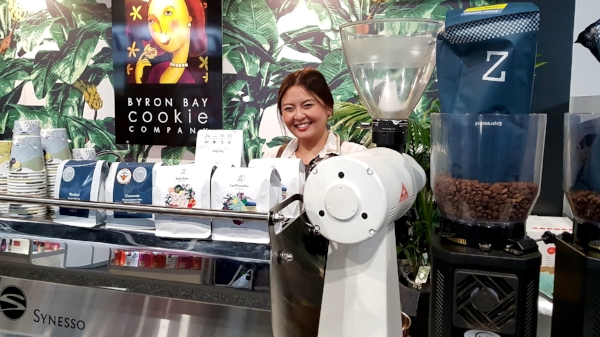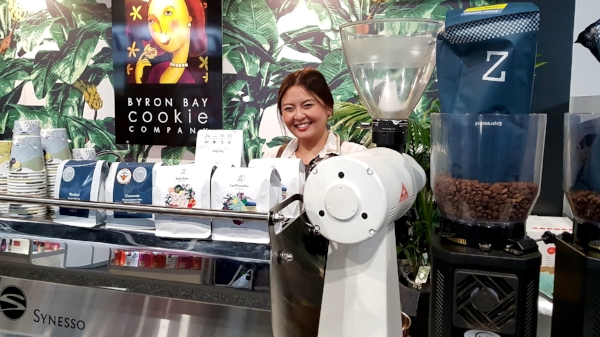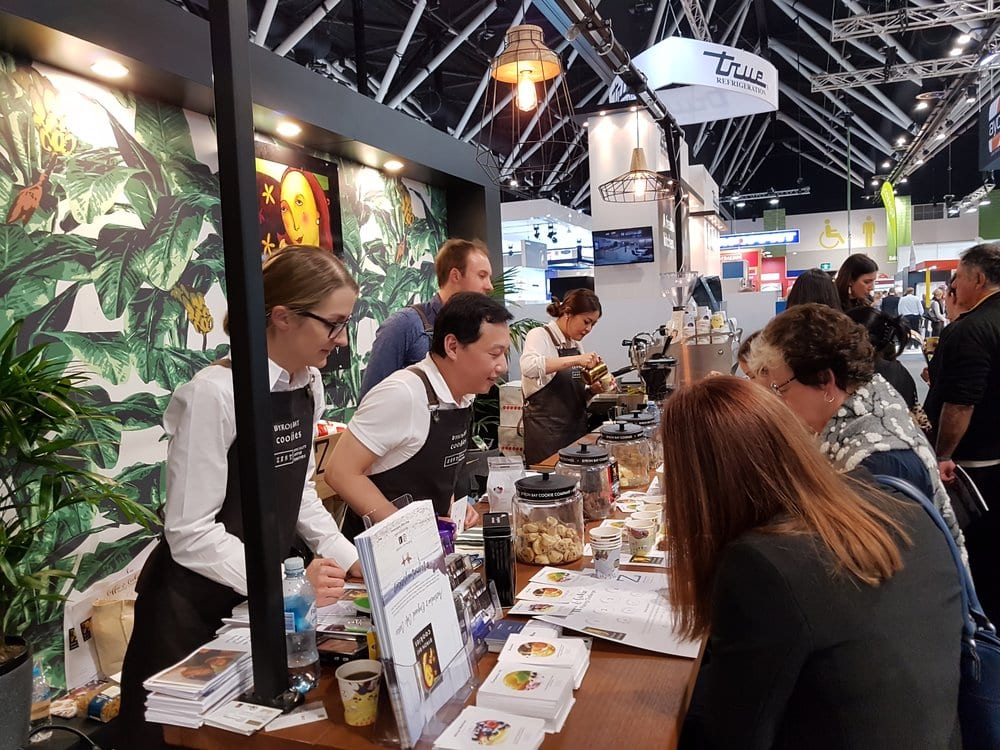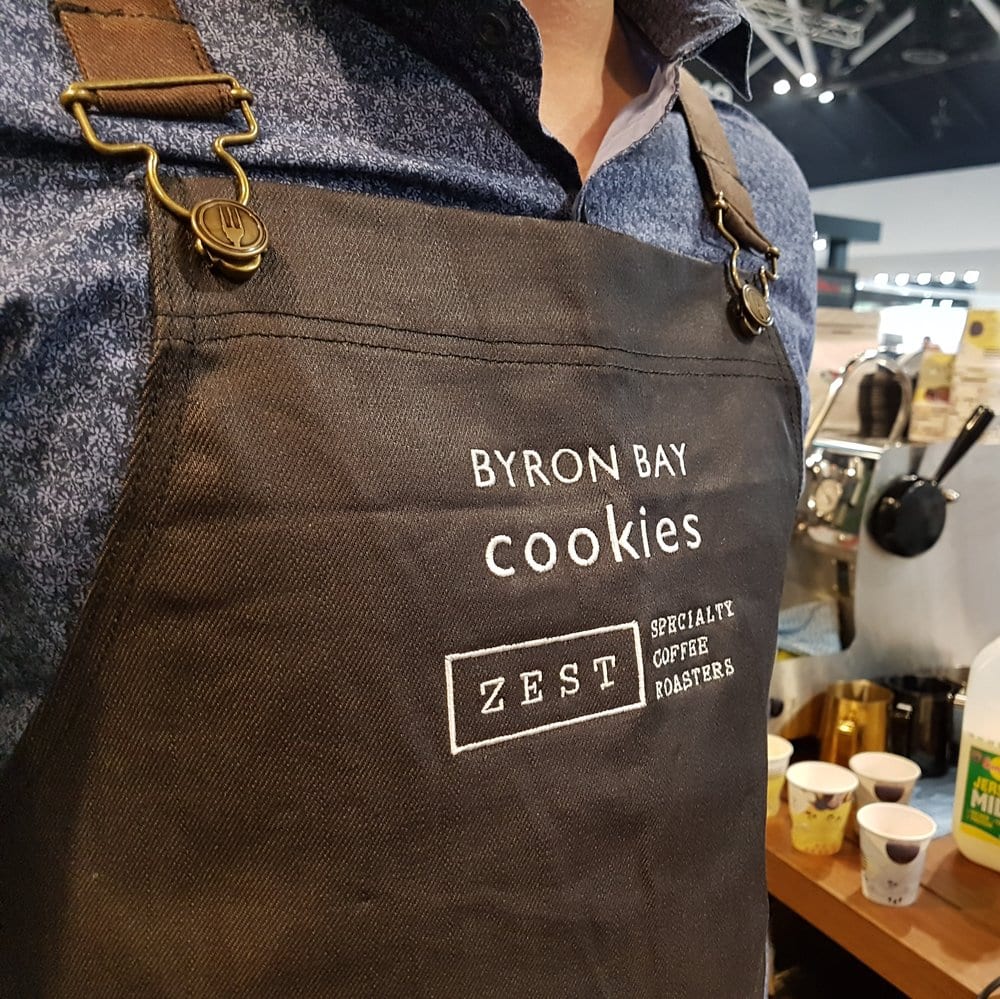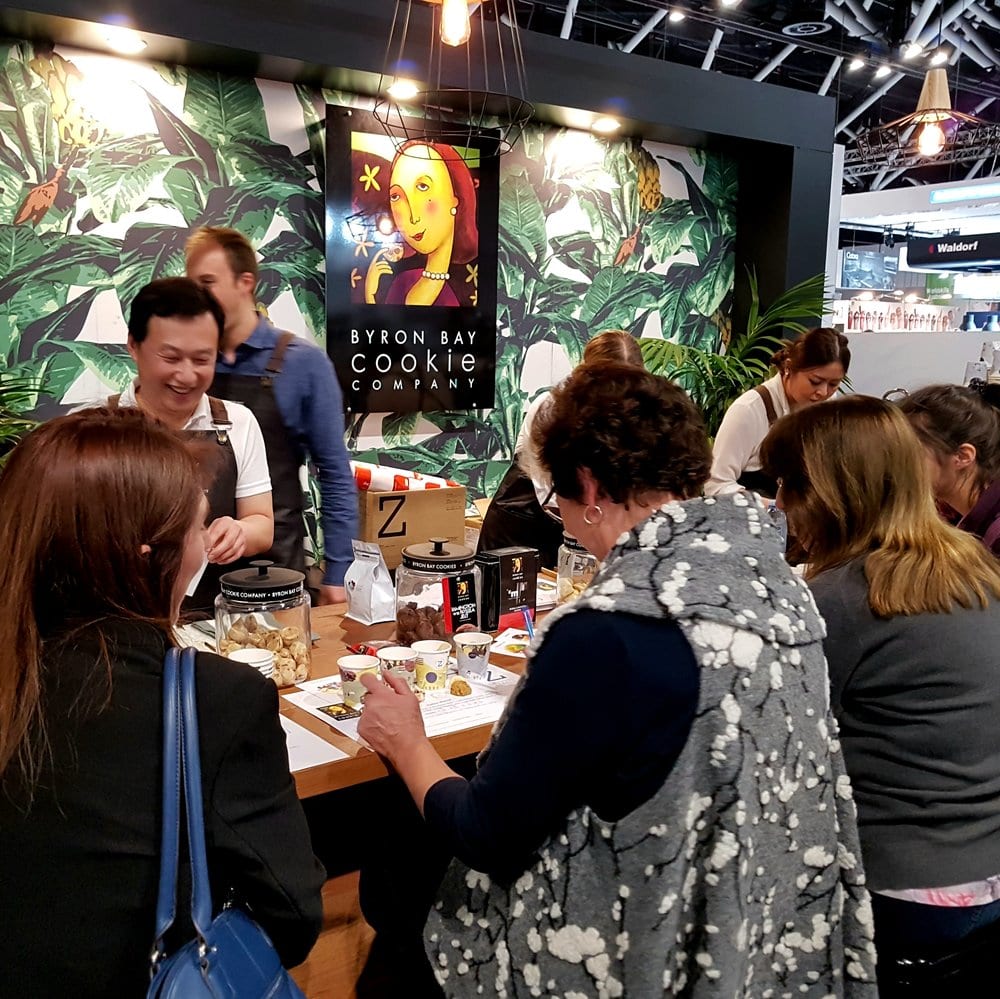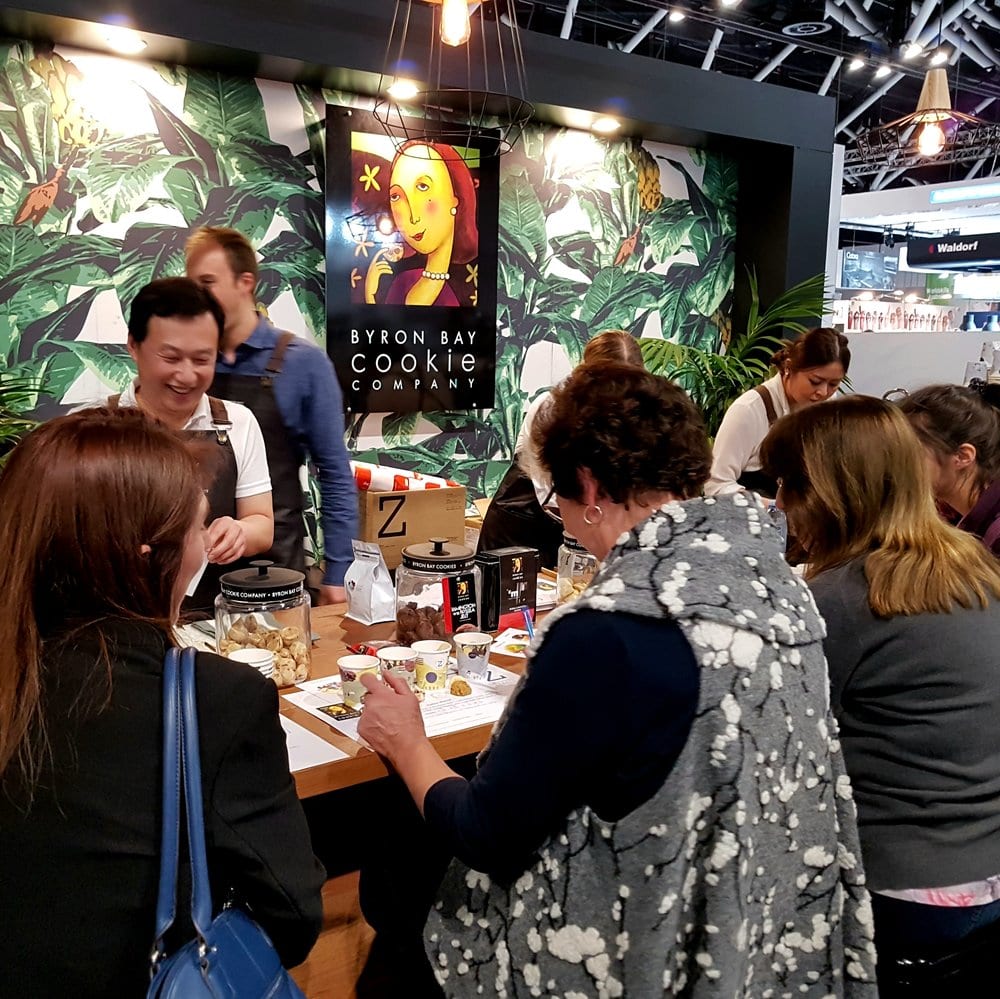 Zest Specialty coffee – the perfect match for Byron Bay Cookies at Fine Food Australia
13.01.17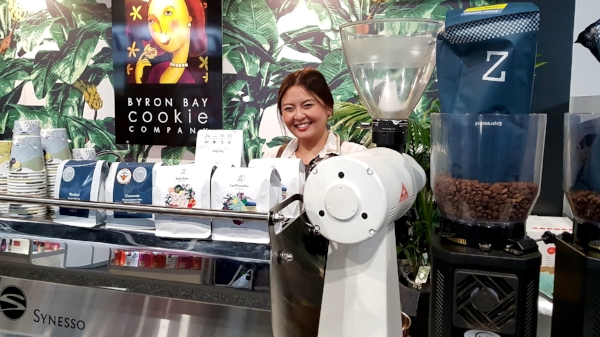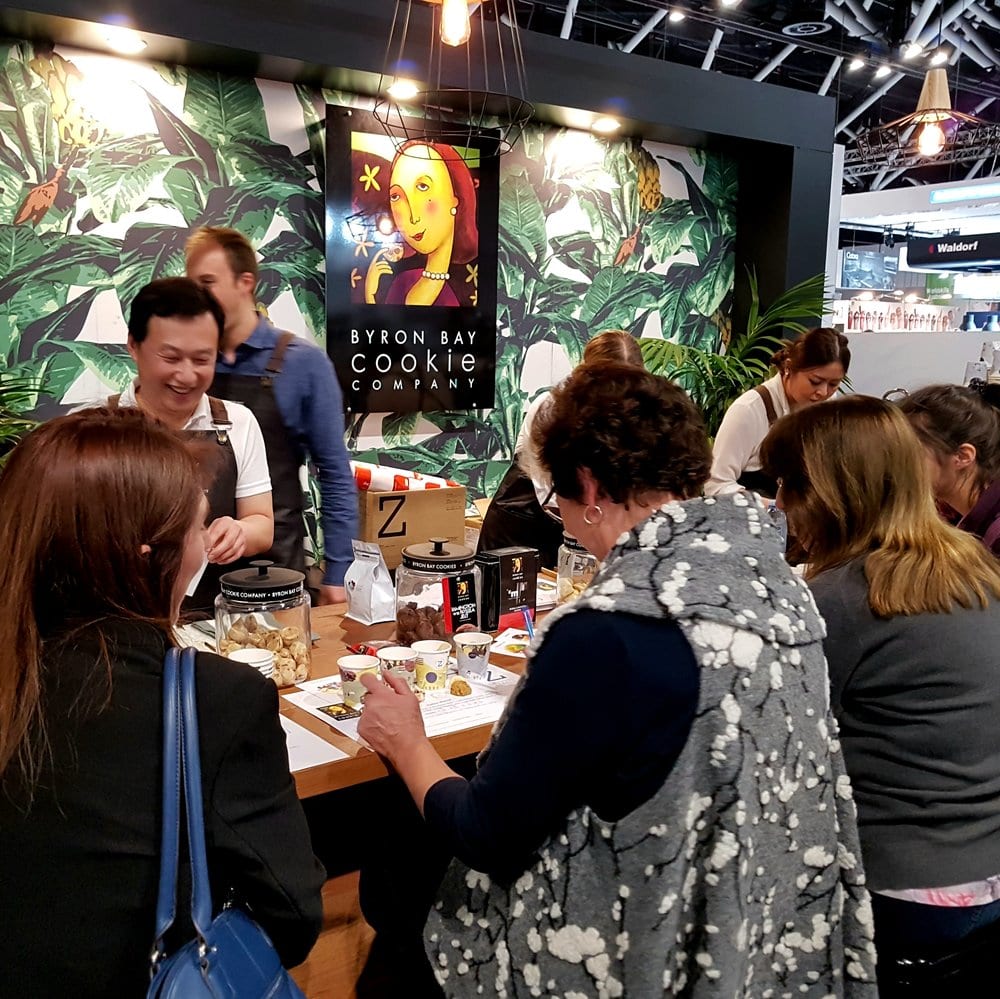 Just inside the doors on level 4 at the bustling Fine Food Show at Sydney's ICC at Darling Harbour you'll find the perfect match! Zest Specialty Coffee Roasters are providing amazing coffee to complement Byron Bay's wonderful range of gourmet cookies. Put your taste buds to the test with a delightful coffee and cookie pairing activity - yes, we're always pursuing those exceptional flavour experiences that broaden the appreciation of specialty coffee for everyone!
Taste your way through three of our award winning specialty coffee blends prepared by super friendly barista, Natasha, on the Synesso or reach out for a remarkable Suke Quto filter brew that's brimming with flavours of Raspberry, Peach and White Chocolate. Also on show are our retail microlot packs and favourite blends which are available freshly roasted on our online store at any time.
It's been a great show - thanks Byron Bay for partnering with Z!