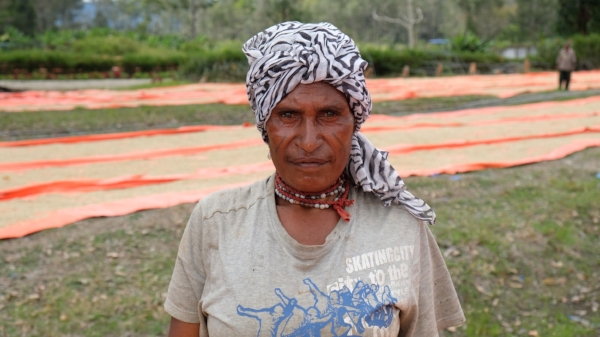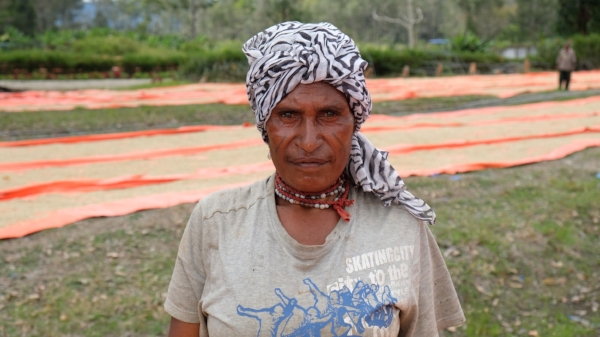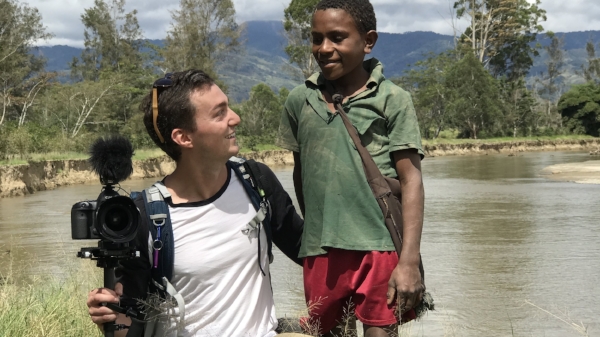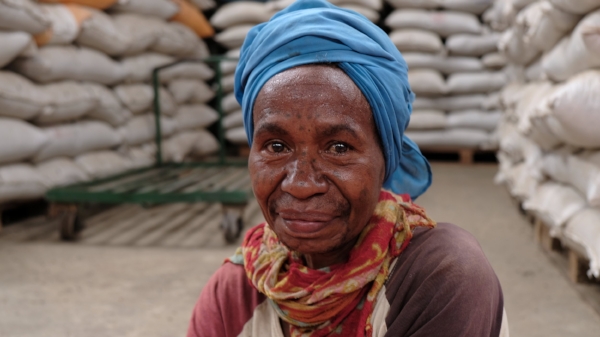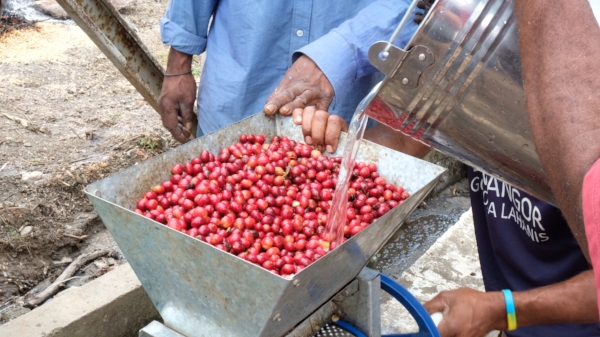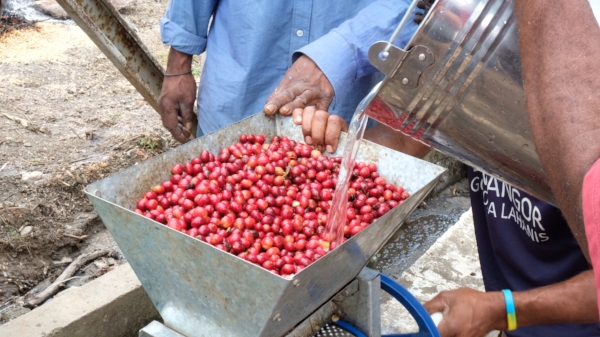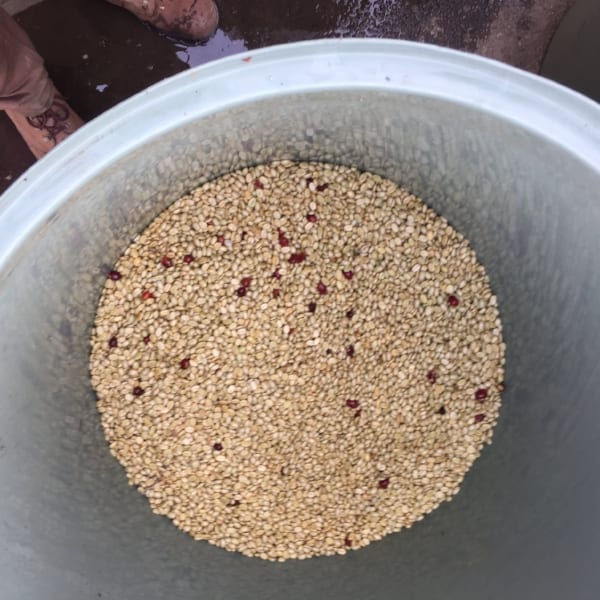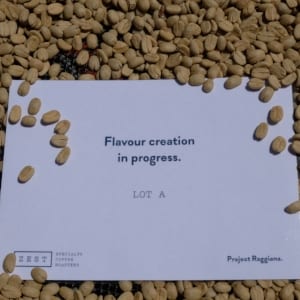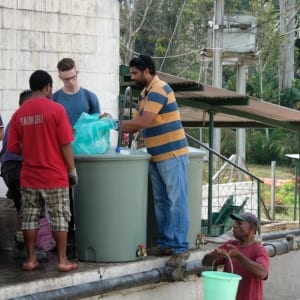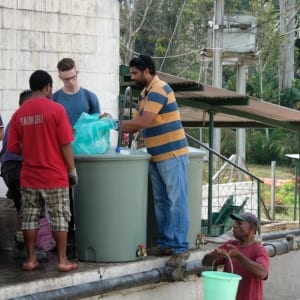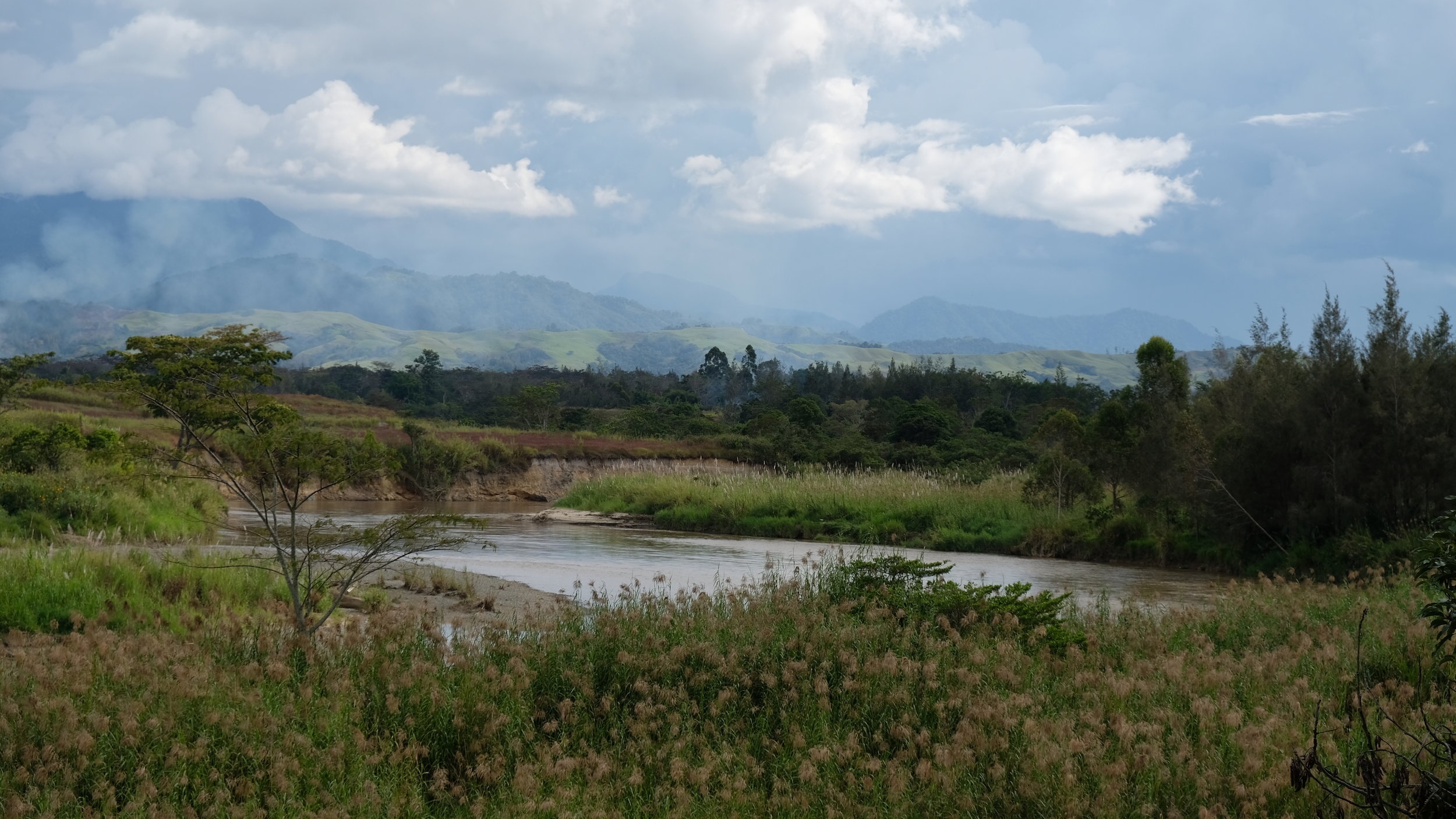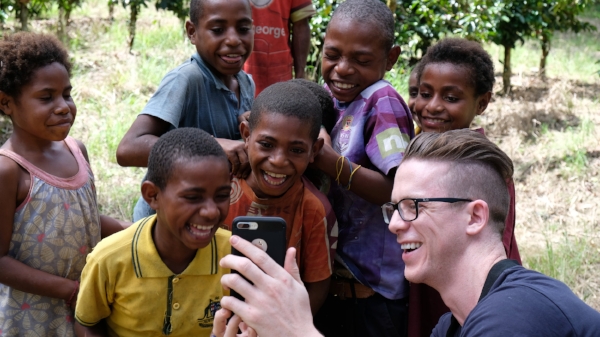 Flavour creation by fermentation in the PNG Highlands
21.06.17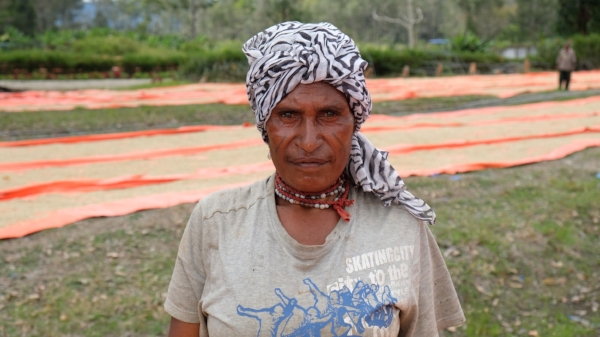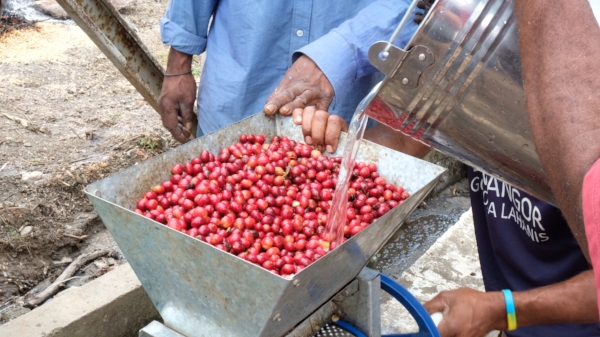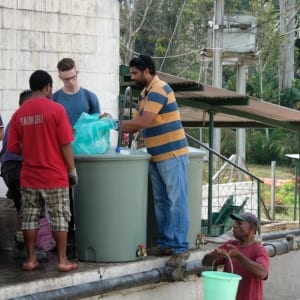 Project Raggiana
By Robert McDonald
What is Project Raggiana?
Project Raggiana is about creating flavour, building relationships and sharing the story of coffee and coffee people from the Wahgi Valley and the Sigri Estate in Papua New Guinea.
The project was Zest's ticket to discovering PNG coffee and people, exploring the flavour implications of low-oxygen fermentation and capturing a story we could share with the folks back home.
The Film
Our experience with the coffee and the coffee people was overwhelmingly beautiful and compelling and we captured most of it from the ground and sky. The film was produced in cinematic style by the very talented Andrew Northover and will be released on Youtube and through Zest's social media channels in July.
Why Papua New Guinea?
PNG is that wild and untamed origin that has long been on our radar as being relatively unexplored in terms of coffee and storytelling. We, like many other roasters, felt that the potential for amazing, even game-changing coffee could be hidden somewhere amongst the rich biodiversity, highly phosphoric soils and old-world Jamaica blue mountain typica plants - all inherent to Highlands PNG.
In the roastery, we often experience the unique sparkling acidity and jelly-bean sweetness present in some lots of A or AX grade PNG coffee and the idea of discovering the full potential of this origin profile in a micro-lot context was a stone we couldn't leave unturned.
The Micro-lots
A major element of the project was to produce a range of micro-lots that explored the effects of a low-oxygen fermentation environment on flavour creation.
We produced 6 lots, all with different fermentation times - 45hr, 60hr, 65hr, 70hr and a 100hr - plus we created a triple fermentation honey (meaning the coffee was first soaked as natural, pulped and fermented in an open-air environment and then washed and dried as a yellow honey.)
Throughout these experiments, we monitored and recored the PH, BRIX, and temperature of each lot and made 'flavour decisions' with the help of good friends, well-versed in coffee fermentation, from Colombia and Brazil.
There was quite a theoretical/technical side to our approach and we aimed to activate certain microbial populations, secondary subtrates as well as a certain type of yeast.
5 of the micro-lots were created from selective pickings which focused on only the Typica variety and deep-red coloured cherry with a BRIX reading of around 18-20%.
The 6th micro-lot was fermented with 'normal cherry' with a lower BRIX average. It will be interesting to taste the difference in quality between the two and discern the effects of higher sugar content on the fermentation process.
Some of the lots are still on the drying patio and we are yet to taste them, but the first three of which we have tasted are extremely interesting and distinctive and...amazingly delicious.
We will hold back any pre-emptive cupping scores for now, but here are our initial notes on three lots cupped at origin. The full shipment of our micro-lots is due by the beginning of August.
Lot - Raggiana 100hrs low-oxygen ferment washed
A high-intensity cup with a bold and luscious fruit character. Cherry and plum, prominent apple juice-like acidity, a raspberry bite, apricot and peach notes and a tropical and slightly herbal undertone. Boiled lolly sweetness. Long finish.
Lot - Raggiana triple ferment honey
Stonefruit and tropical fruit with a strong maple syrup like sweetness. A soft, rounded acidity with some peach and a slight red currant note. A hint of nuttiness. Sweet caramel finish.
Lot - Raggiana 70hrs ferment washed
A very juicy, and tropical cup with a raspberry crispness and punchy acidity. Apricot nectar and a passion fruit note with a heavy body and yogurt-like tang.
Why Micro-lots?
Micro-lots are a viable way to contribute to a sustainable coffee future. This is not necessarily due to the higher price farmers/producers receive from top scoring coffees but more so that micro-lots break down some of the social preconceptions around what coffee 'is' by enabling a deeper and richer conversation about quality and distinctive flavour.
The overarching goal here, apart from pushing the boundaries of flavour experience, is that microlots help to attribute a higher value to coffee generally, and, through this avenue, coffee can provide a more sustainable and dignified lifestyle for its people.
What was the project aim?
We aim that our micro-lots and storytelling generate interest, appreciation, and appetite for Papua New Guinean coffee amongst consumers and cafe and contribute to other roasters and importers exploring the scope of Papua New Guinean coffee.
Some thanks
The project was made possible through a collaboration with Carpenters Products and the Sigri Estate with some special thanks needed for Sajith Shankar, the Sigri Estate manager, who made sure we felt welcomed in his home and provided us with generous hospitality. He was also responsible for showing our team the ins and outs of the Sigri Estate and explaining the historical context of PNG coffee production. And, last but not least, he cooked a really delicious Keralan curry.
We must also thank Alex, our security man who kept us safe, made sure that our mountains of camera and coffee gear weren't subjected to opportunistic 'findings' and who explained tribal life, war and the art of the bow and arrow - "you're not dead when you're dead, you're only dead when you're finished".