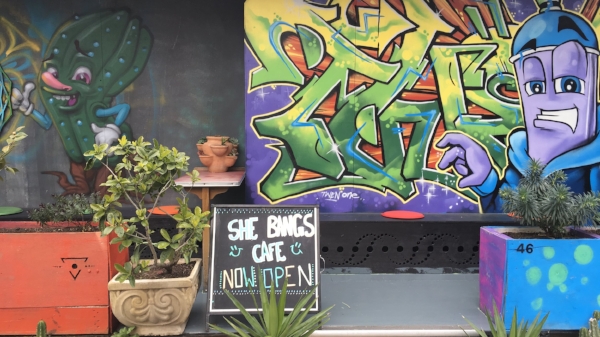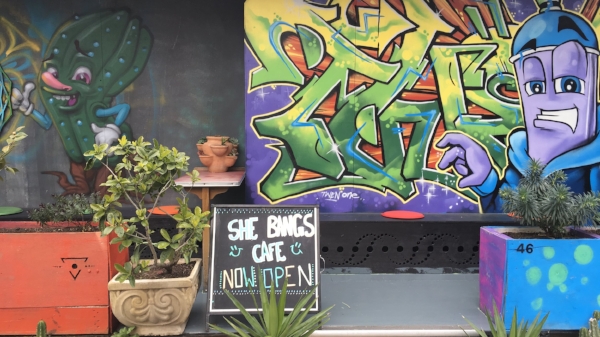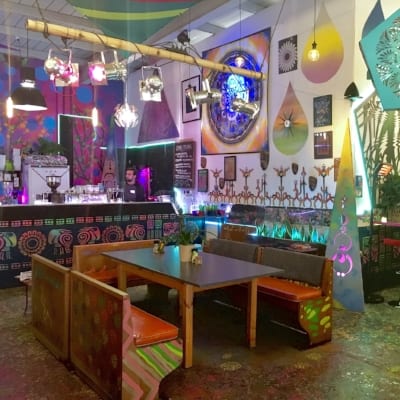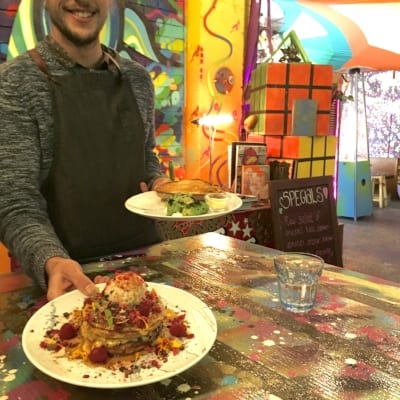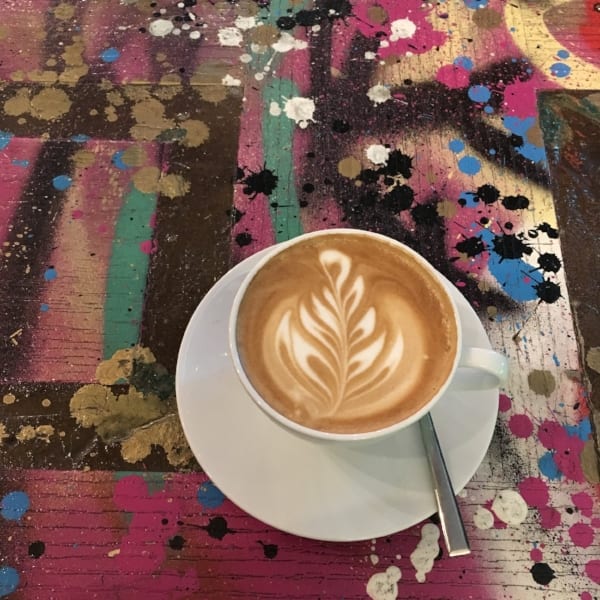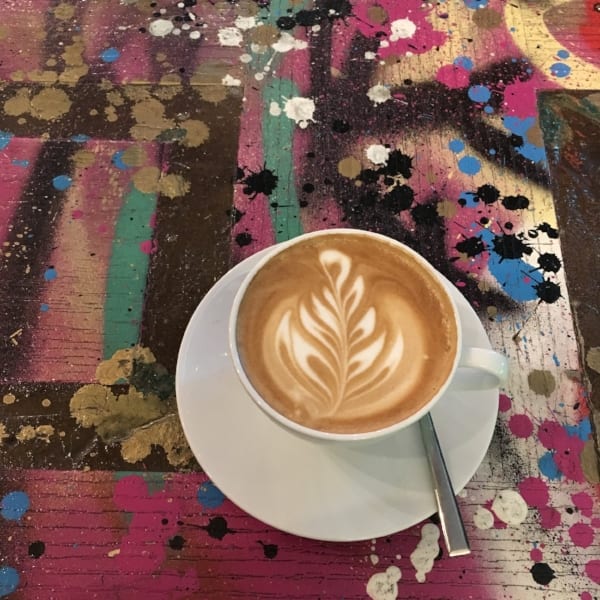 Prahran converted warehouse delivers an expression of art on the plate, and well, everywhere really.
05.07.17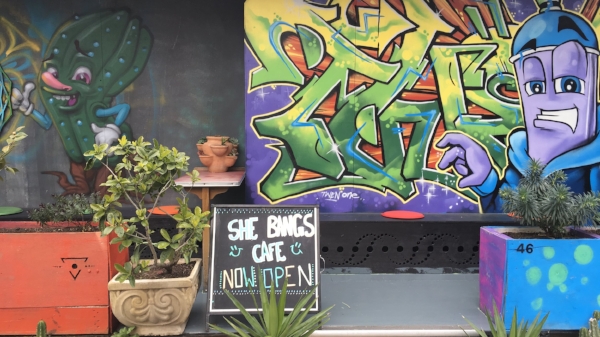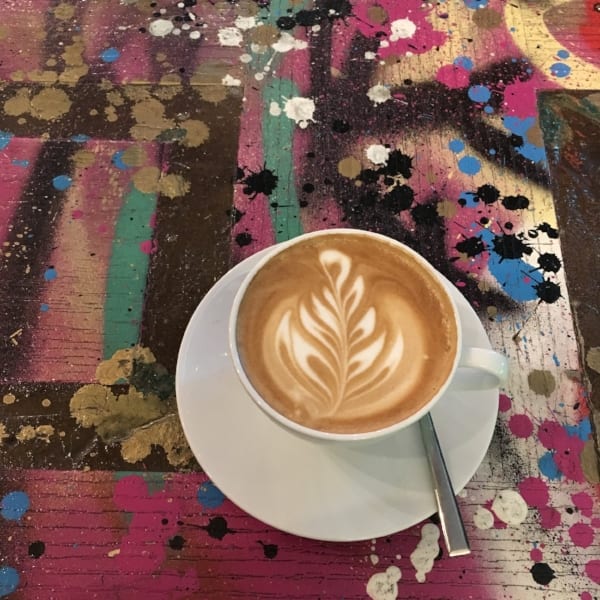 Zest Cafe Profile: She Bangs
Just a short walk from the hustle of Chapel Street you'll find a converted warehouse, that from the outside looks like it might house a sweet hub of street artists (and you'd be right). External walls brightly decorated top to bottom with graffiti, rainbow coloured outdoor tables popping from the sidewalk and around the corner onto Bangs Street, an endearing entrance of live plants and more art, inviting you off the dreary street and into what appears to be a kaleidoscope of adventure. Step in, and you'll realise it is just as it promises.
The huge open space is divided into several nooks, every one vibrant as the next. Colourful sails are suspended from the high ceilings alongside industrial drop lights, indoor plants live harmoniously among the neon and original art works that line the walls, and on the tabletops the paint splattering will remind you of the art supply shop that resides in the same building. A decorated, lit-up La Marzocco 3 group, takes pride of place up the back, where baristas Liam, Lachie and Hakan are busy pumping out Zest's Blackbird blend.
On the menu, more art. Chef Joel Hales, whose past haunts were Kettle Black and Proud Mary, has injected enough panache into his dishes to deliver the equally healthy and curious offerings with class. Catering to all diets, the SheBangs menu is split into parts "Greens And Grains From The Gods", "All The Fun Of The Fair" & "Eggie Murphies". I won't give too much away, but despite the light-hearted titles, you are well looked after if you take your nutrition seriously.
If you're a sweet tooth, I'd recommend the buckwheat hotcakes doused with passionfruit curd, maple syrup, dusted with berries – fresh and freeze-dried – cacao nibs, edible flowers and a generous scoop of coconut icecream sitting atop. For savoury eaters, 'Forever Young!' should excite – beetroot cured King Ora salmon, with fennel, sunflower seeds and a poached egg on sourdough.
And the drinks menu is as big as the food menu, and as varied – coffee (of course), teas, chai, smoothies to boot and loads of energizing juices will have you well quenched.
Owner Sophie, and her husband Lachlan (who runs Cornerstone Arts – the paint shop next door) wanted to create a space with SheBangs that celebrates community – attracting young and old into a dwelling that starts conversations. With their eclectic and well-executed menu, regular 'live art', super friendly staff, plus a 100% 'hang' vibe, I can already see that happening.
Head to Bangs Street, breathe in the art and tell 'em Z sent you!