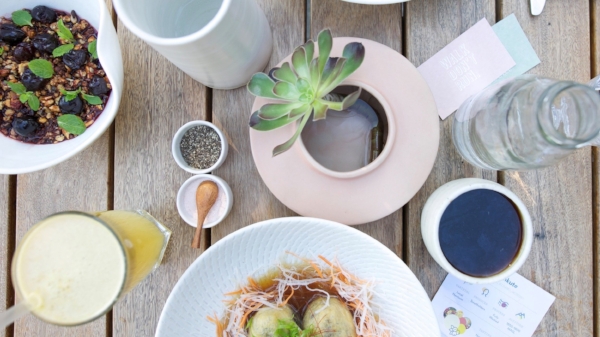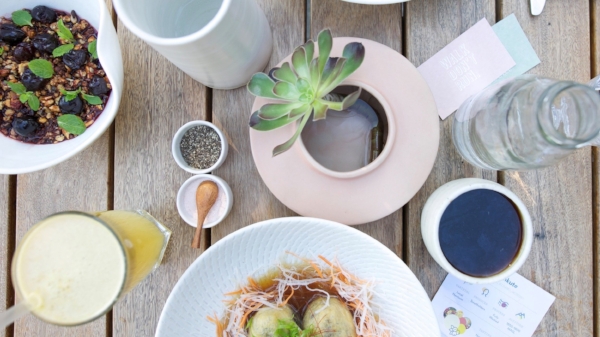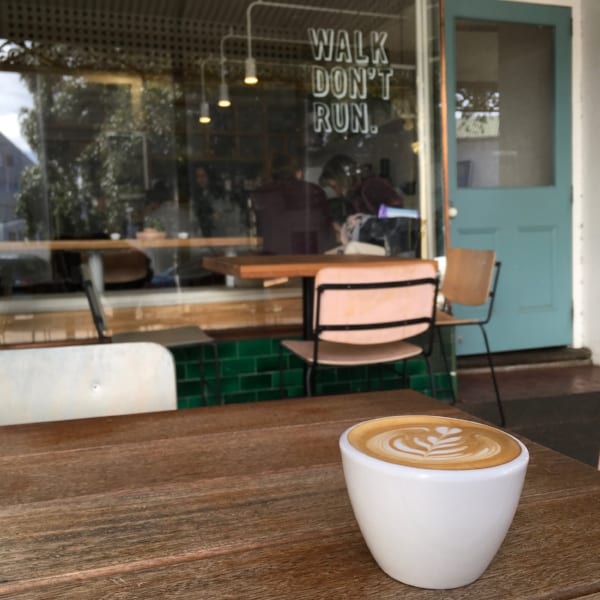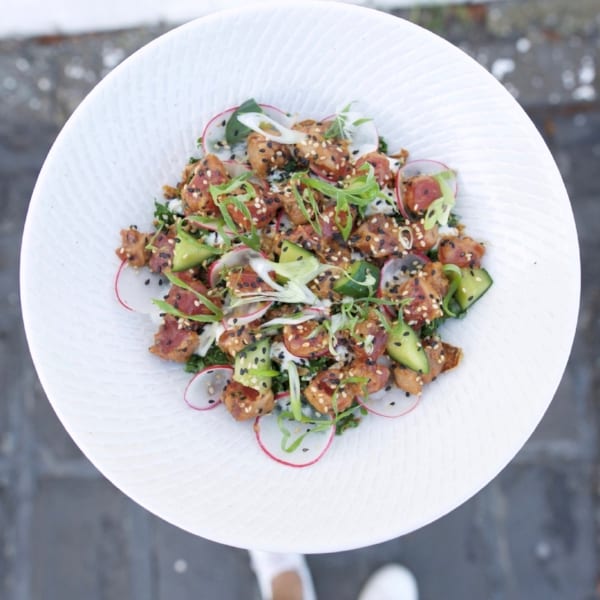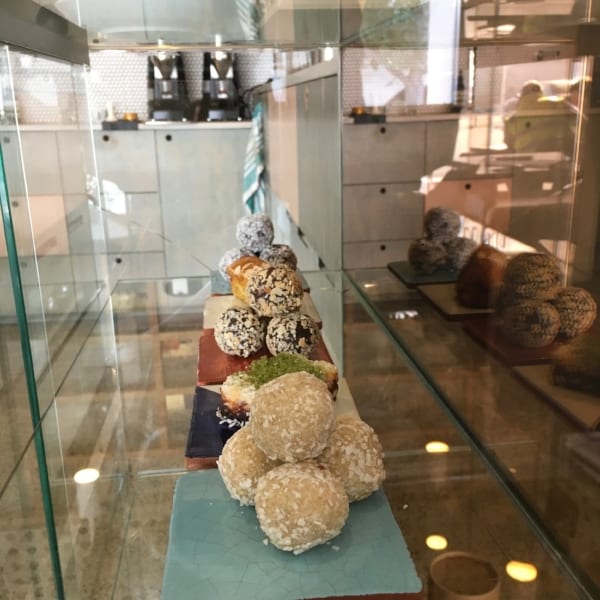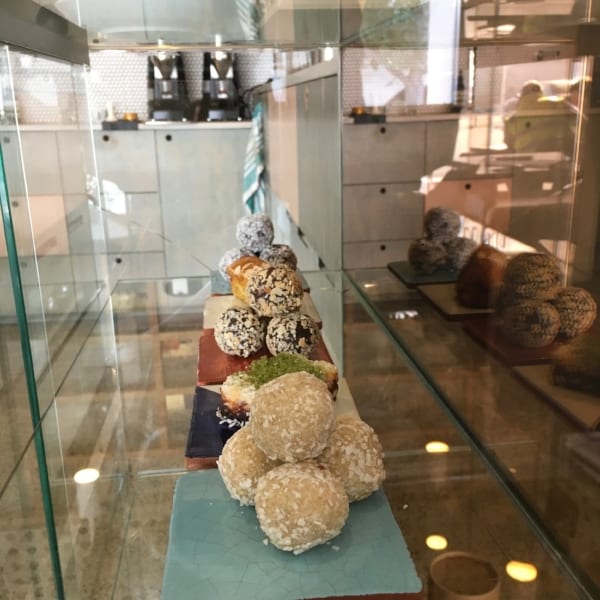 Walk in, float out, at Zest's latest Melbourne fave.
27.11.18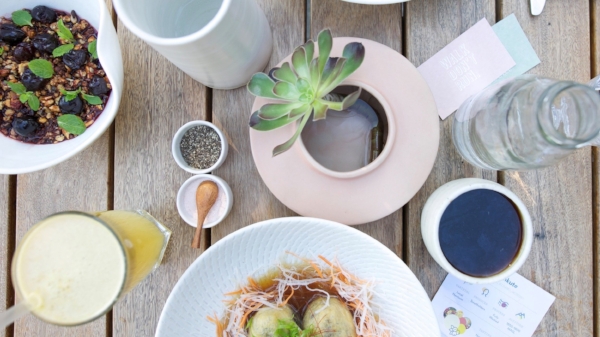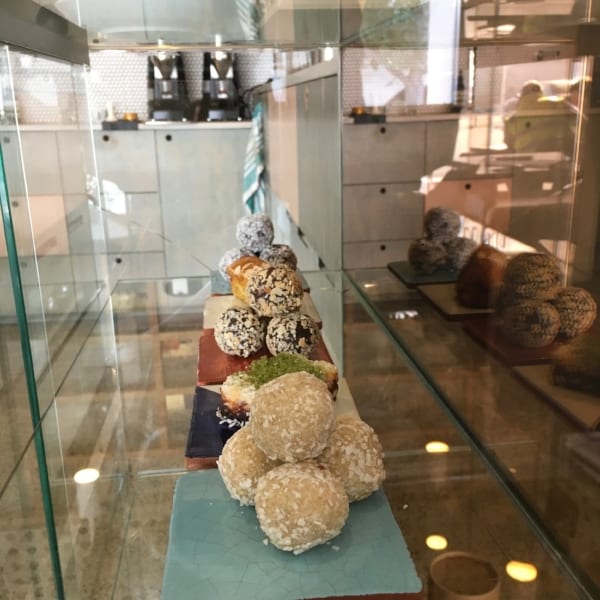 Blink and you could miss this Armadale nook nestled cozily in the back streets behind Armadale station (just off High Street). At a guess, I would say 50% of the regulars at Walk Don't Run didn't just stumble upon the place, I reckon most of them were recommended it. And it's the kind of place you want to recommend to someone – with a smug confidence. Ah, that pride one feels uncovering and sharing a Melbourne secret… Walk Don't Run carries that sort of entitlement.
The feels you get after you've spent time at the bit-bigger-than-a-hole, type hole-in-the-wall venue are earnest. Whether you indulge in meal or just take in a coffee and a snack (but I wholly recommend really indulging) you walk away feeling light, feeling happy and feeling completely satiated. That's because the menu has been created to make you feel like that.
The head chef who hails from Japan, fashioned a menu that is teetering on minimalism, but boasting brave, well-balanced seasonal creations that carry big memories. Just enough. With a strong focus on health, there is, in equal parts, a focus on flavour. And, unlike some establishments than lean in the 'total health' paddock, you will not leave hungry or unsatisfied.
Sidenote: they also do half-sizes of most of their dishes if you ask, for those who prefer a tapered meal – or maybe can't decide on 2 dishes – you can just have both!
It made absolute sense for owners Tom And Szilvia to take on the baton at WDR. Their 12 year old daughter, Victoria, has struggled with almost every allergy you could imagine since birth – the family are no strangers to eating well and building meals from organic and fresh produce. Tom and Szilvia also know too well about knowing what's on your plate. Walk Don't Run has the words 'mindful eating' displayed at their entrance and that is exactly what you'll do here.
The entire menu is gluten free, organic and allergy sensitive. You won't find anything fried or anything hidden (zero preservatives), and with a large offering of breakfast and lunch dishes and a cabinet full of GF and low sugar sweet treats, mindful eaters are spoilt for choice. Try the 'Slow braised-beef brisket Benedict' served on their in house bread ('lifeloaf' is gluten free and full of good grains) with spinach, poached eggs and kimchi. Or, for something a bit nimbler, the 'Poke Bowl' with brown rice, pickles and green tea poached salmon is 'write home about' good!
Seasonal fresh juices and coffee-alternatives are available, but it's the addition of our Zest Espressist blend, Composition VII, that makes the finest choice in the beverage column.
The bright and dazzling Composition VII, which now boasts several awards, just recently the AICA silver medal in the espresso blend category, combines two African lots – the ever popular Ethiopian Suke Quto and a Kenyan Maganjo. With a flavour profile of dark berries, musk, honeycomb, citrus and mango, it really dances across your palate and a perfect choice to complement the smart, delicate creations at Walk Don't Run.
So next time you're in Armadale (or really make the trip even if you aren't anywhere near it) walk, don't run, and drop in and seat yourself in the tranquil hideout, eat well and leave light and gratified – and do tell your friends, it will make you seem so in the know!