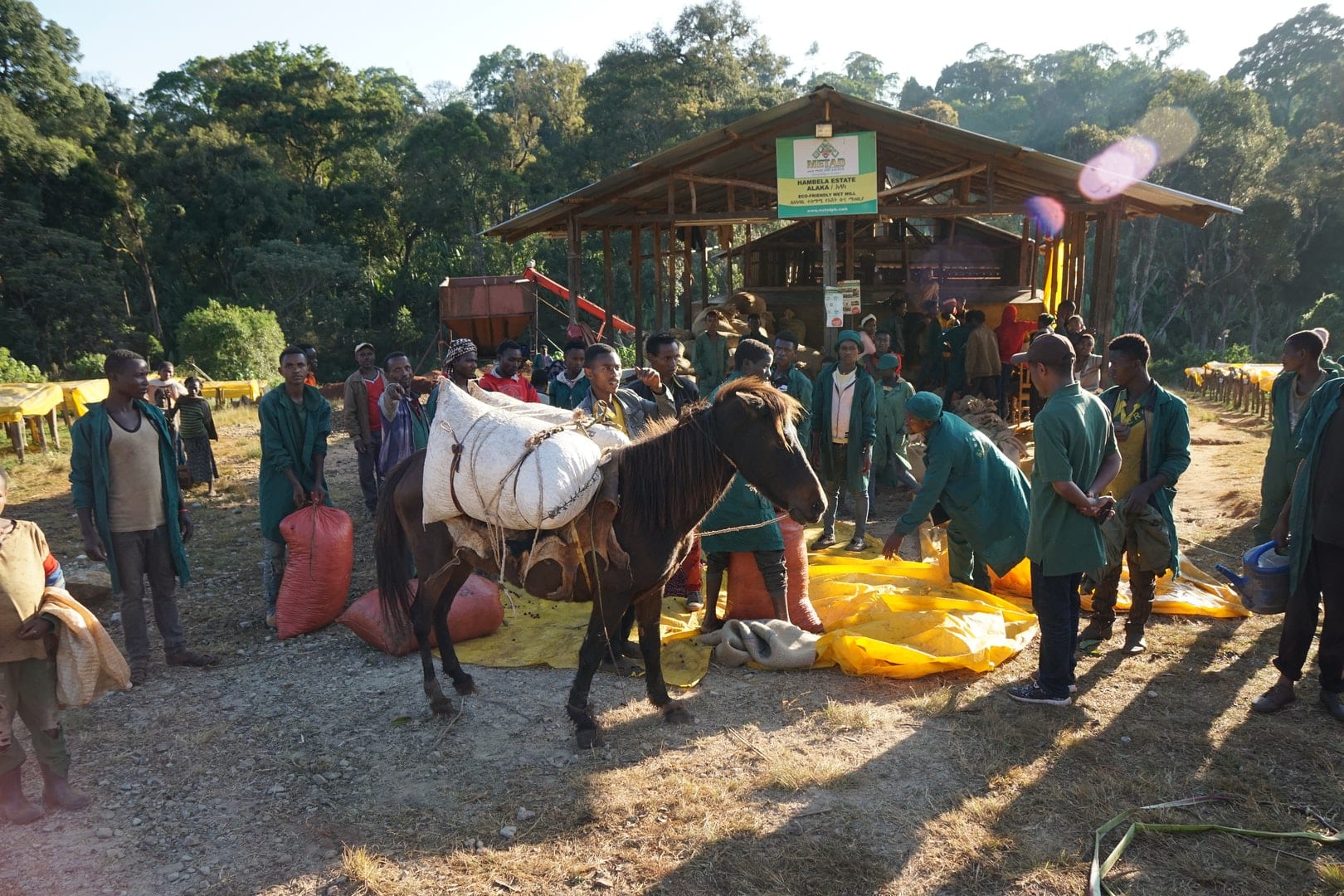 Meet Aman Adinew and his family who run the washing station and dry mill at Gedeo. The mill is set in the world-famous, coffee-producing hills of Yirgacheffe Ethiopia. Located close by is the village, Halo Beriti, from which the mill adopts its name from. True to their heritage, the Adinew family have carried on the traditional Ethiopian methods to producing exception green coffee.
Smallholder farmers from Halo Beriti and surrounds, use donkeys to carry coffee cherries they collect on foot. Each day they head out to collect ripened cherries of the mixed heirloom variety. Daily they travel to the mill, across steep, bumpy terrain – their donkeys loaded with red cherries, to be weighed, paid for, and processed.
Adinew family's structured approach to caring for their coffee trees means the end product is a most consistent high quality. Aman even employs a team of agronomists to ensure the plant life is happy and healthy.