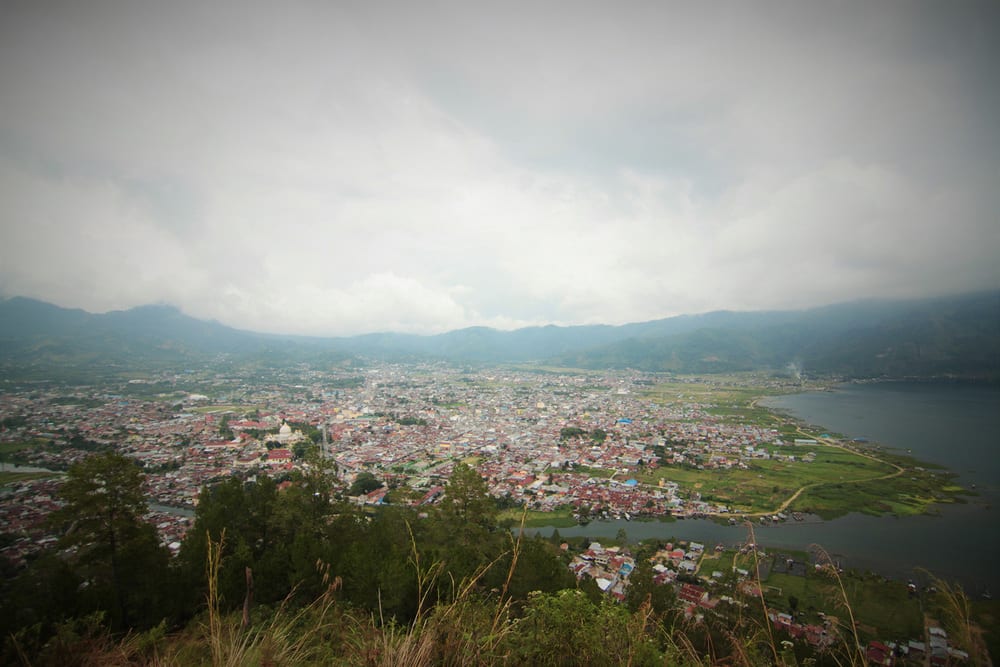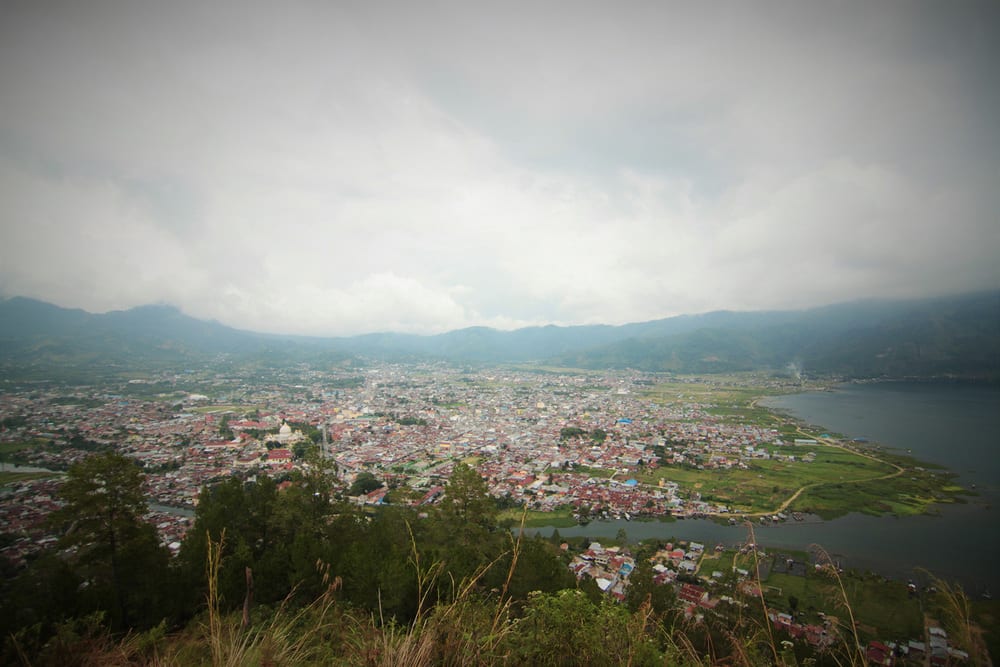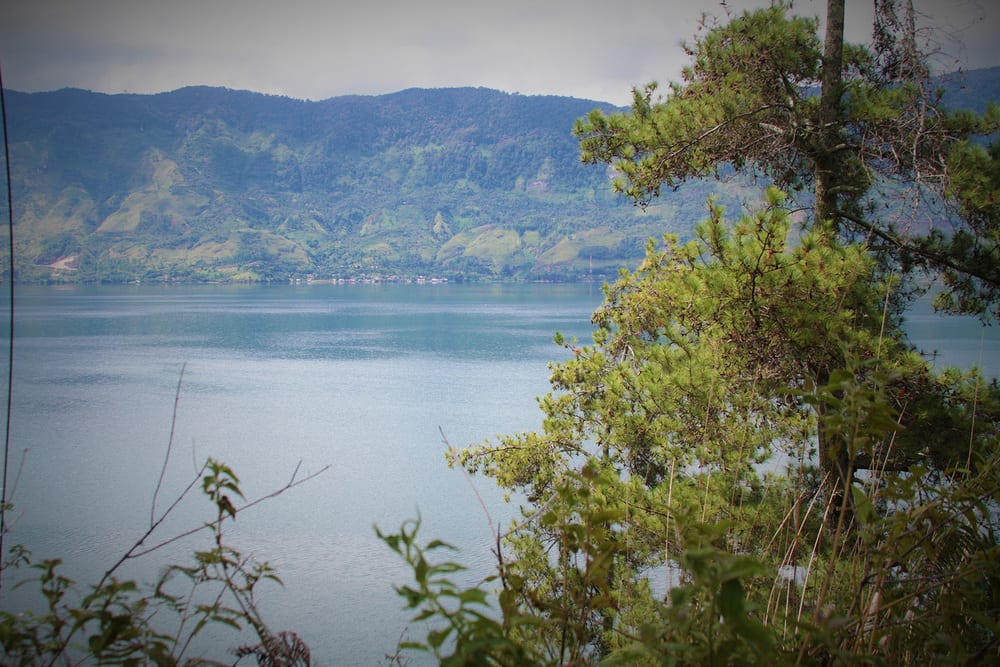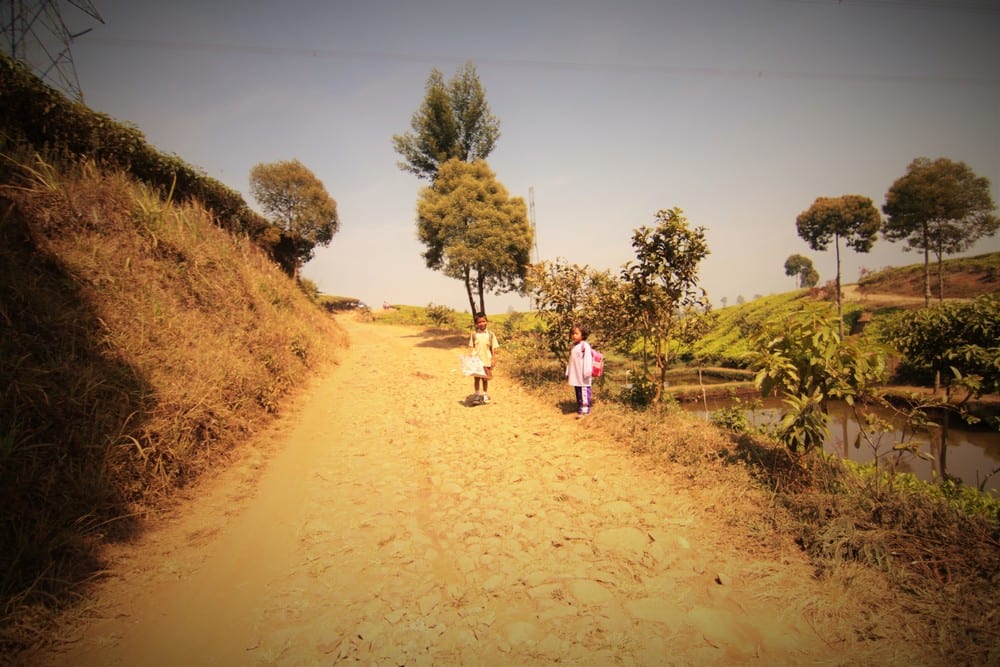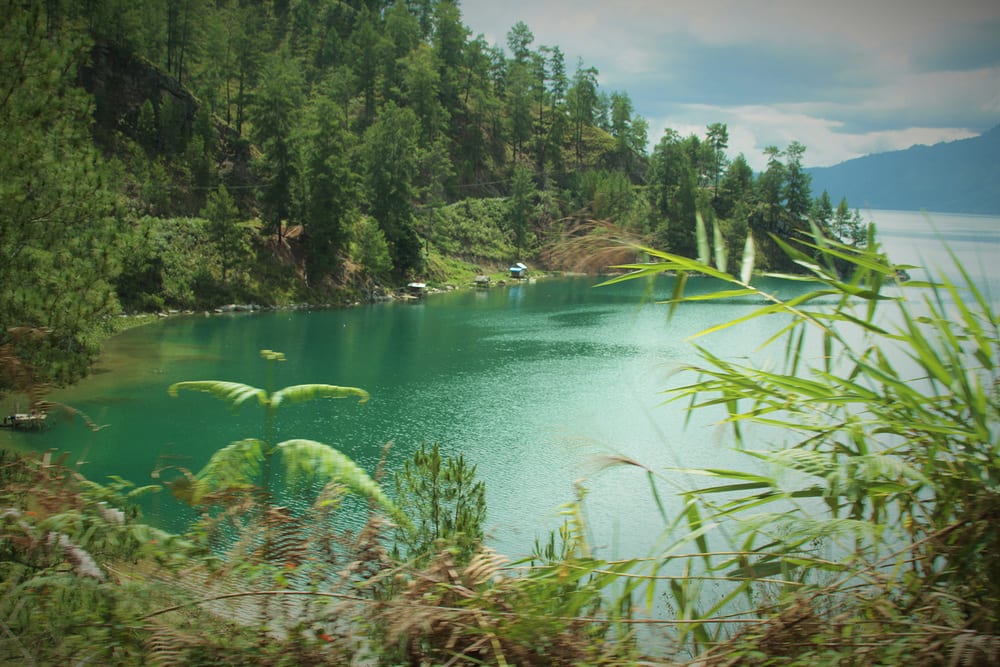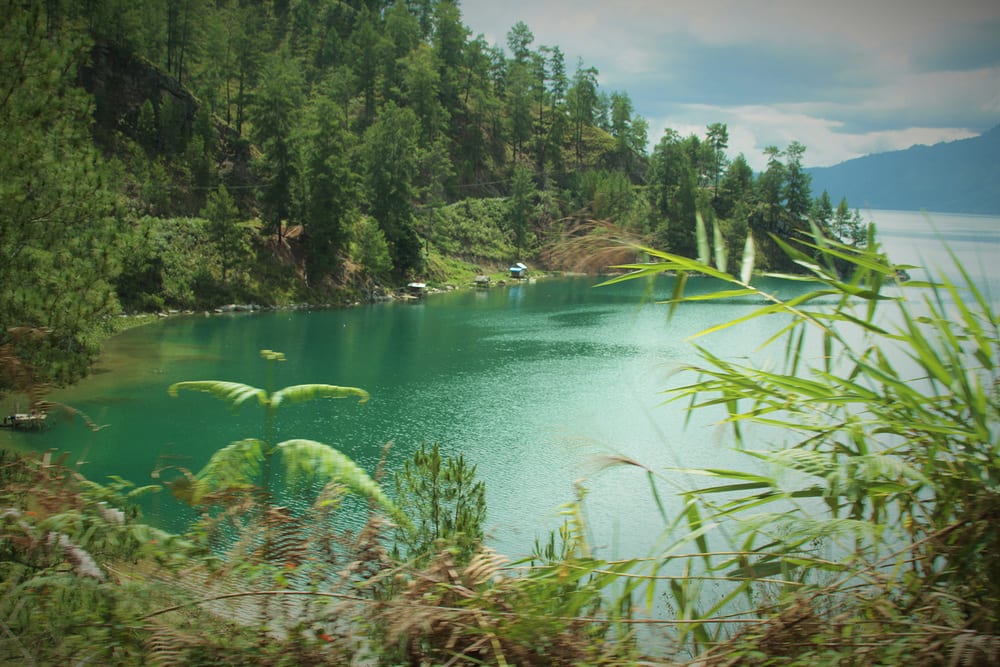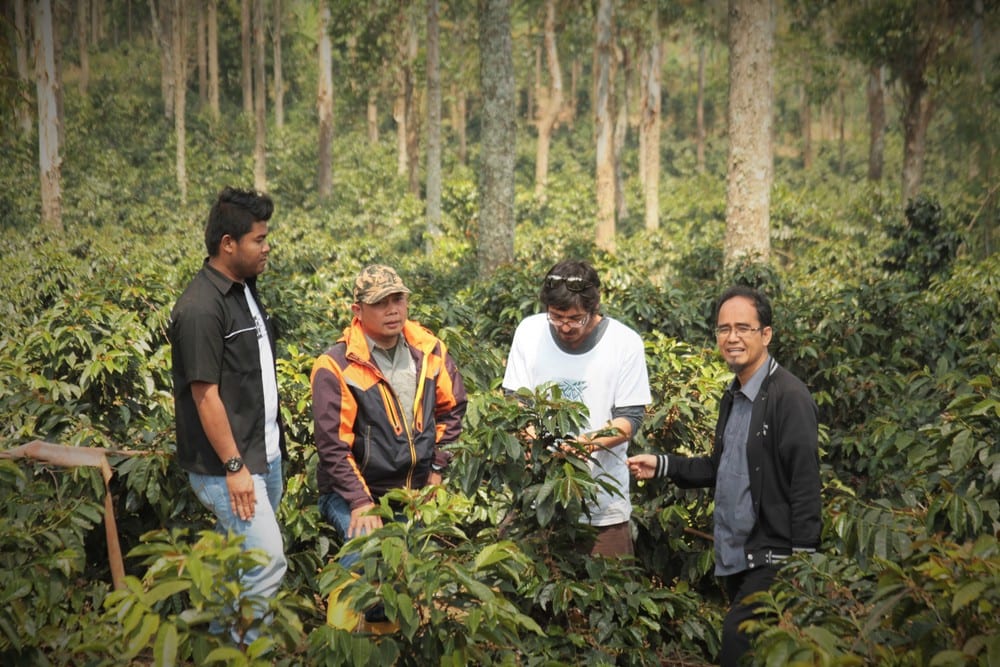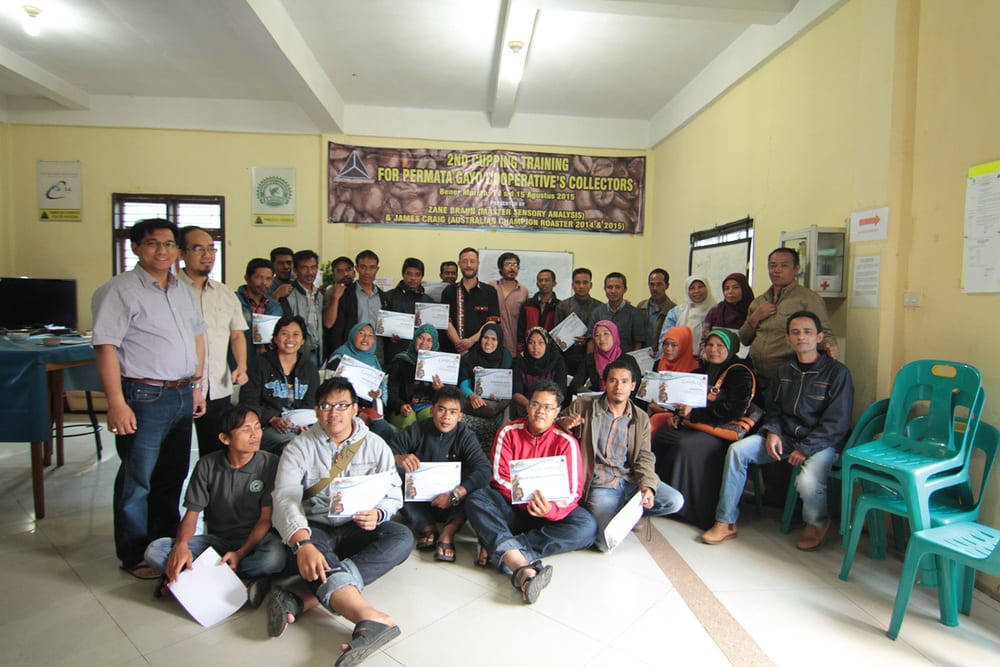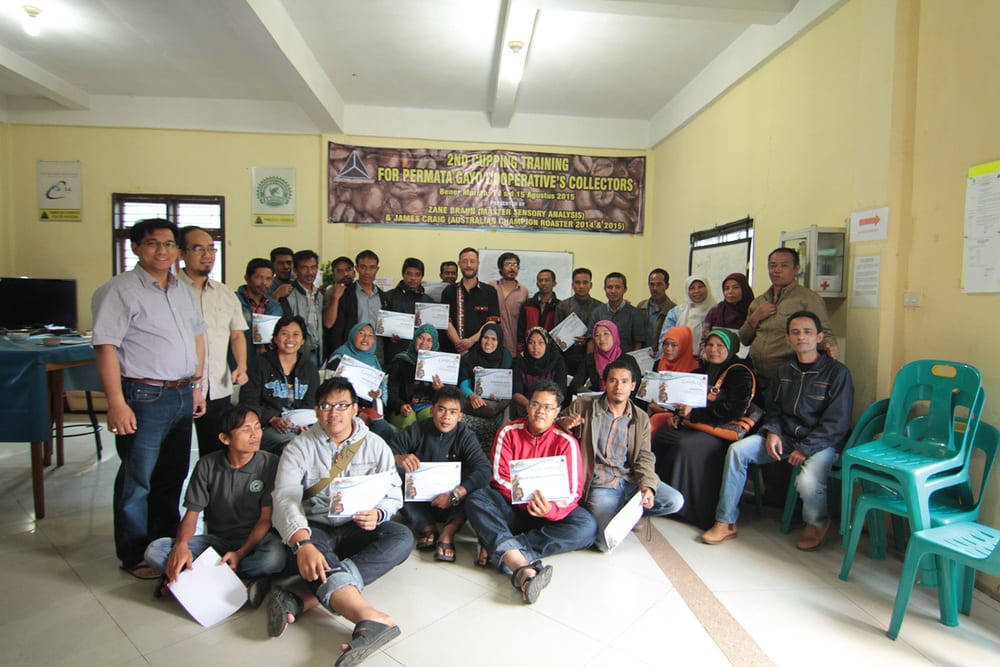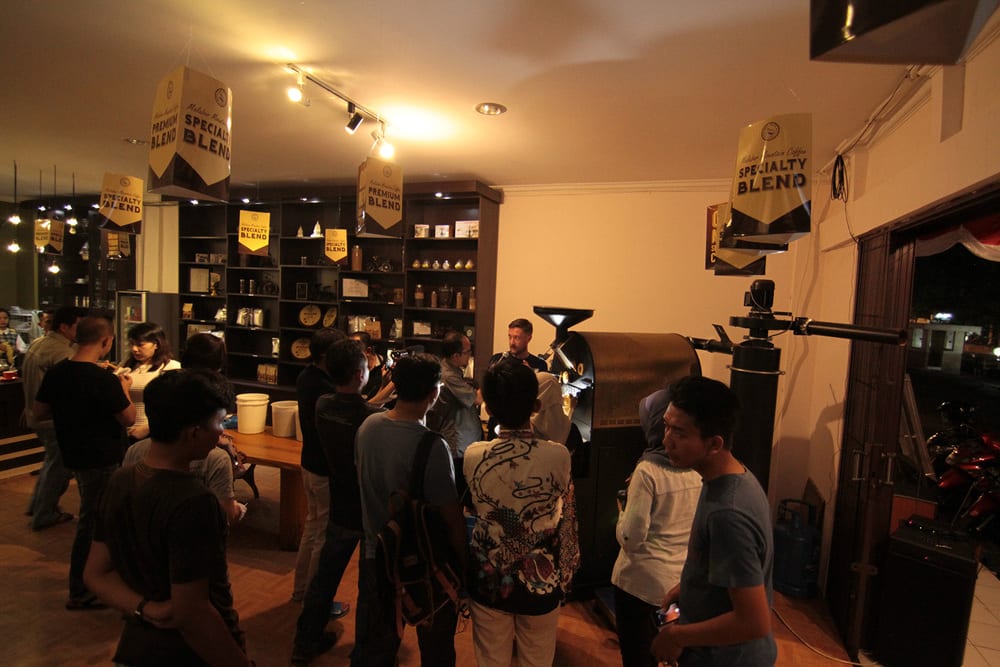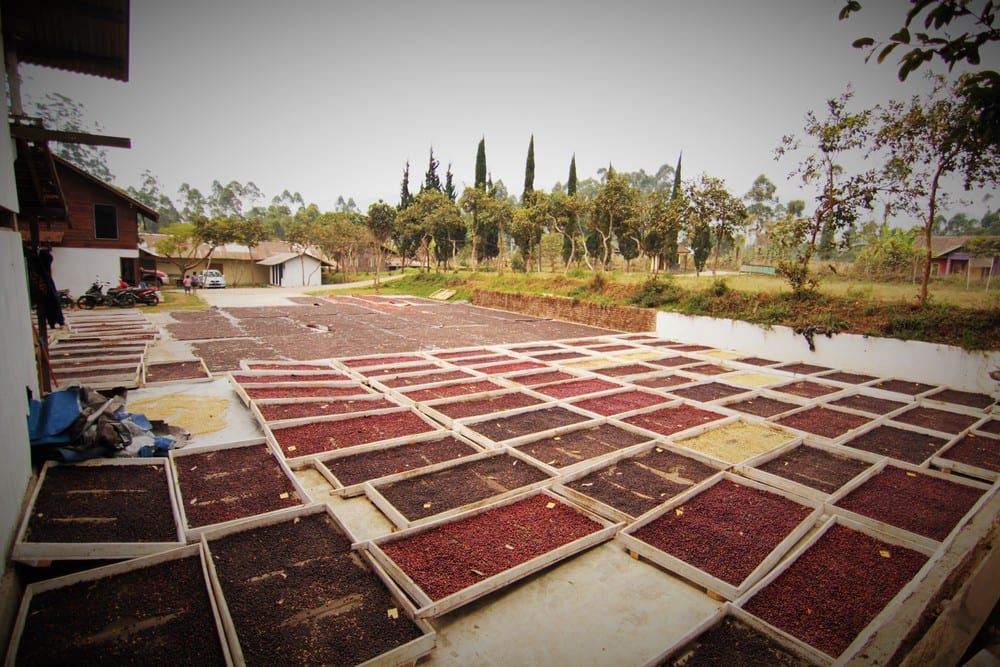 James Craig discovers the wonders of Sumatra…
16.09.15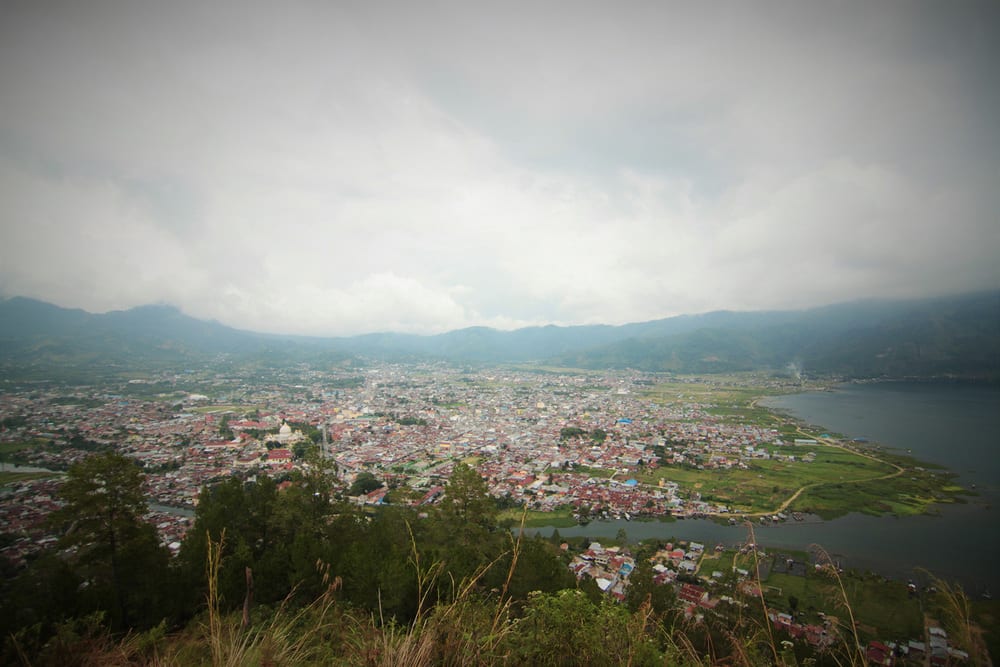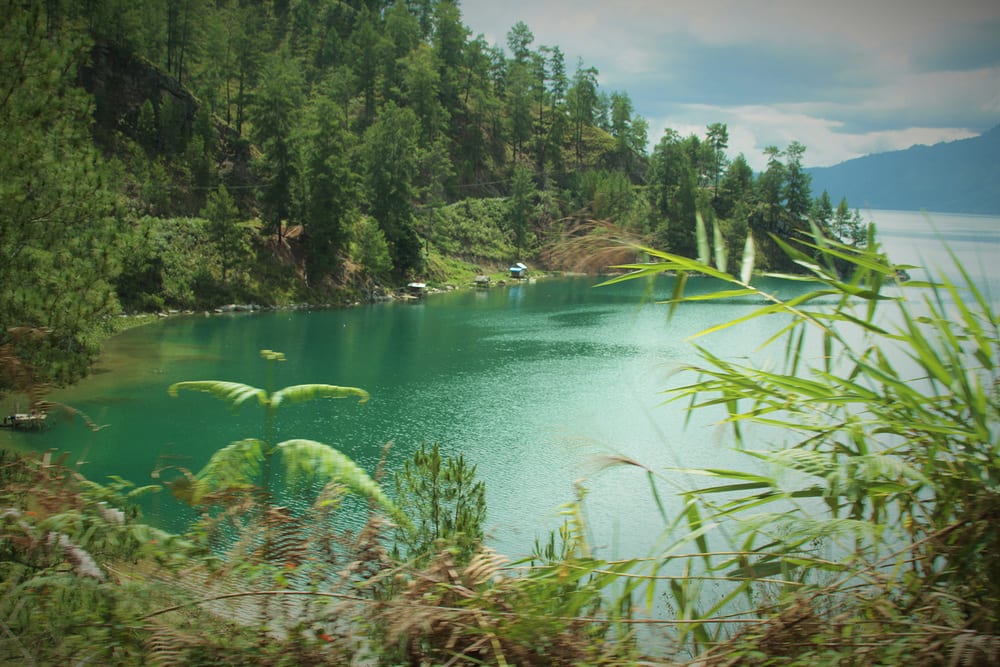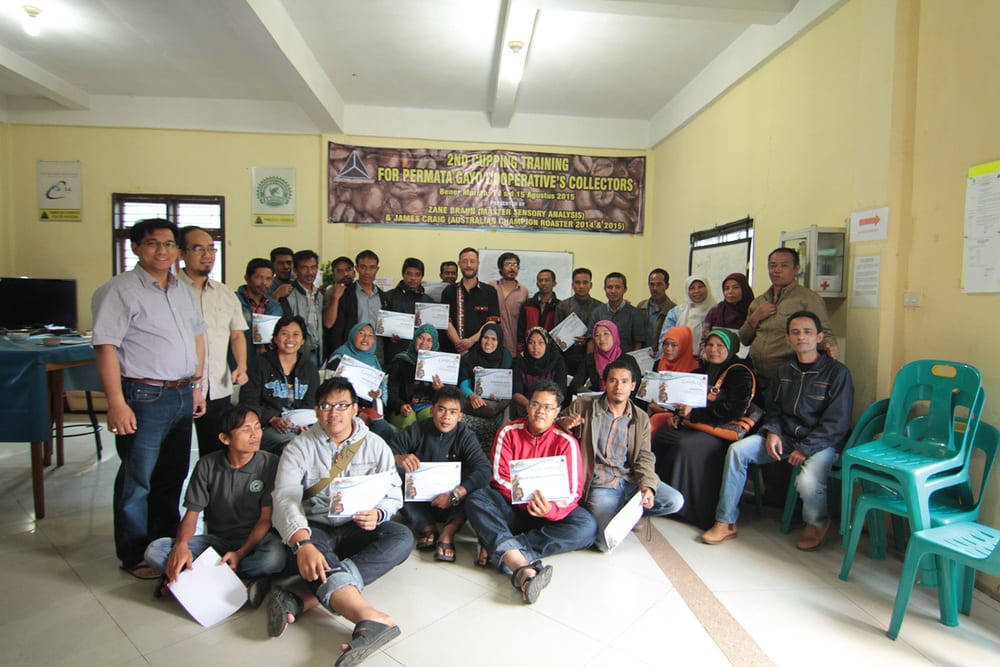 Well, what a trip! It totally exceeded everybody's expectations, including my own. My agronomist friend Zane's input was invaluable + the dynamic we built together really created an enthusiasm from everyone we met + spoke to. Even with the gruelling nature of the schedule, the energy was constantly high.
The first two days were in Medan, North Sumatra with Ecom, the second biggest green bean trader on the planet. Here we were given a tour of the Japanese process + storage facility. This is a state of the art, temperature controlled factory space reserved only for the Japanese customers. I've never seen anything like this anywhere, in any company. Every coffee we cupped was over 90 points Q score; the finest examples of the best regions of Indonesia... AMAZING!
Then, up to Aceh, to the Permata Gayo co-op, for cupping, roasting, + agronomy training with 40 of the local farmers + collectors. This was 4 days of intensive focus on the processing, cupping, fertilising + pretty much anything to do with the most primary level of our industry. I was also asked to give a presentation at a local school to encourage the kids to appreciate the work that their parents do, as much as every coffee connoisseur does. Every one of the children's parents was a farmer or involved in the local coffee industry, which accounts for 95% of the area's total economy. I have to say this was the most inspiring thing I've ever done. The effect on the children was so profound I've been asked to return in January + talk to every school in the area. This made front page news in Takengon (the main township).
Apart from the beautiful tea + coffee estates in Java, roasting seminars in Jakarta, the multiple meetings with the women's co-op + collectors, the most important work we did was with the children. Inspiring their beautiful little minds is the most important part of the future in this amazing region.
There's a video of the traditional Sumatran processing I have made, which will be available to watch on our website very soon, + stay in tune for the next instalments. Keep on brewing!
By James Craig (Master Roaster)