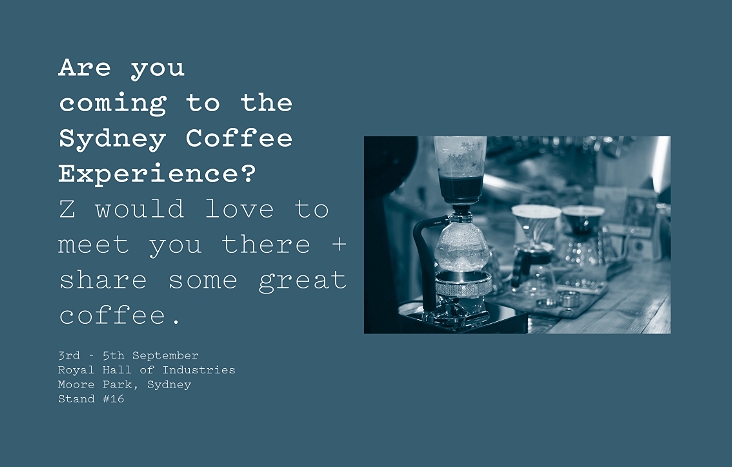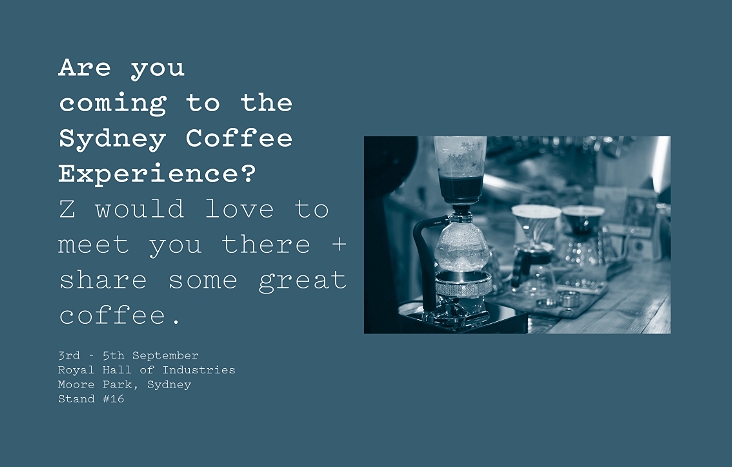 Z Coffee will be at the Sydney Coffee Experience. Will you?
24.08.15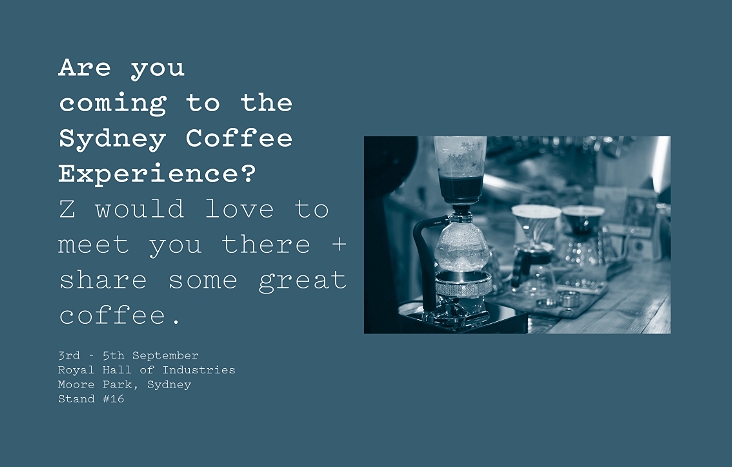 PHOAH! Z WILL BE FELT AT THE COFFEE EXPERIENCE
Zest Specialty Coffee is going from strength to strength in Sydney (and not only with perfectly textured milk.)
With new Z cafes emerging and the brand gaining traction in both Melbourne and Sydney what else to do but harness the knowledge of champion New South Wales roaster, James Craig to further perfect Zest's stunning coffee.
In development for the Coffee Experience are a new series of jaw dropping Micro-lots (roasted in Sydney) and the unveiling of Zest's rock-star blend 'Composition VII'.
The fruit of our extensive research, and dedication to deliver spectacular coffee will be experienced at the show. Our whole team will be on hand to share our passion, enthusiasm, and our amazing coffee.
Come and visit us at Stand #16, Royal Hall of Industries, Moore Park in Sydney on the 3rd - 5th of September.
We invite you to delight your senses and share some amazing coffee experiences.
See you there! :)