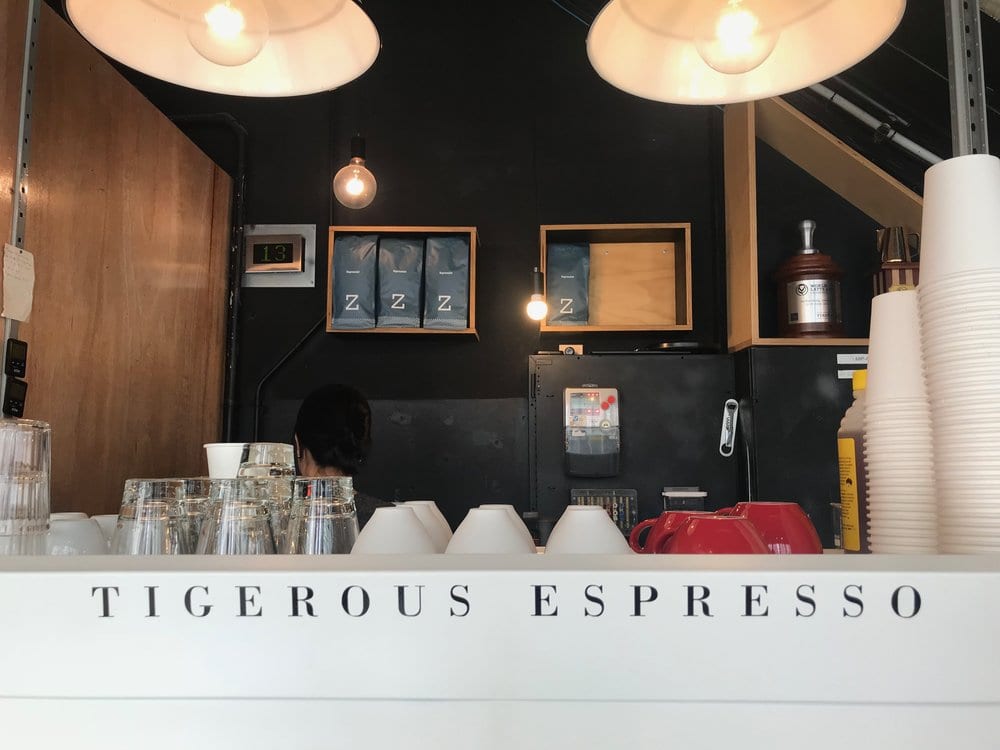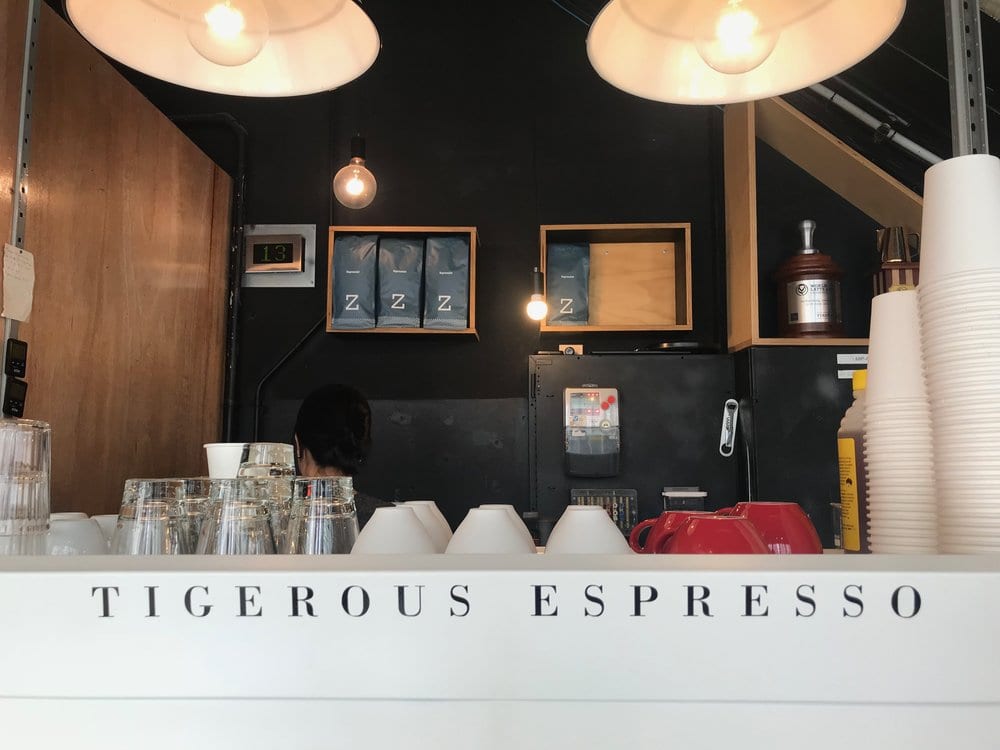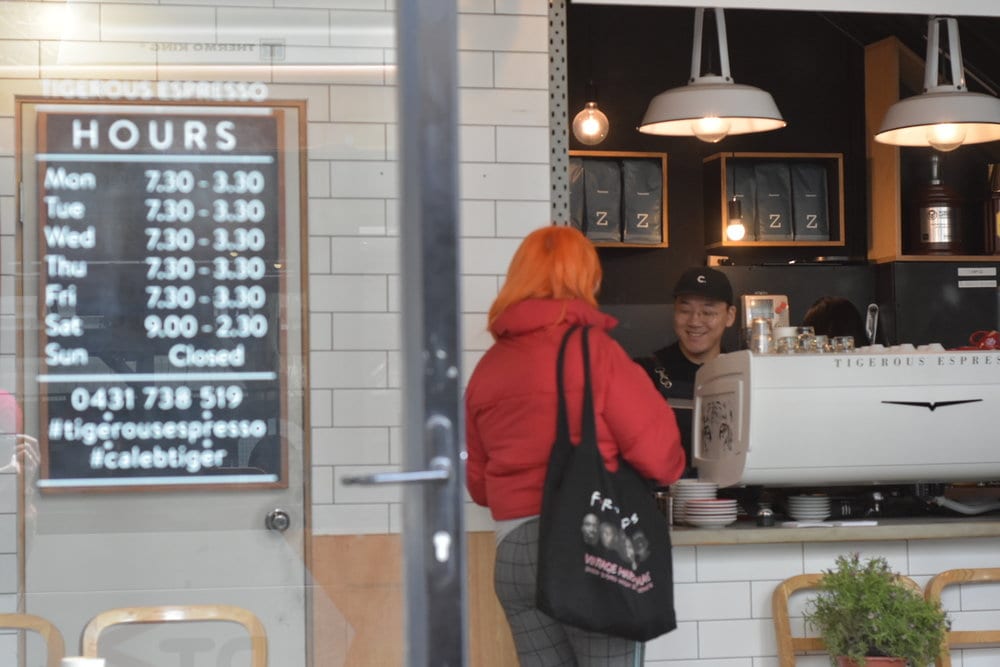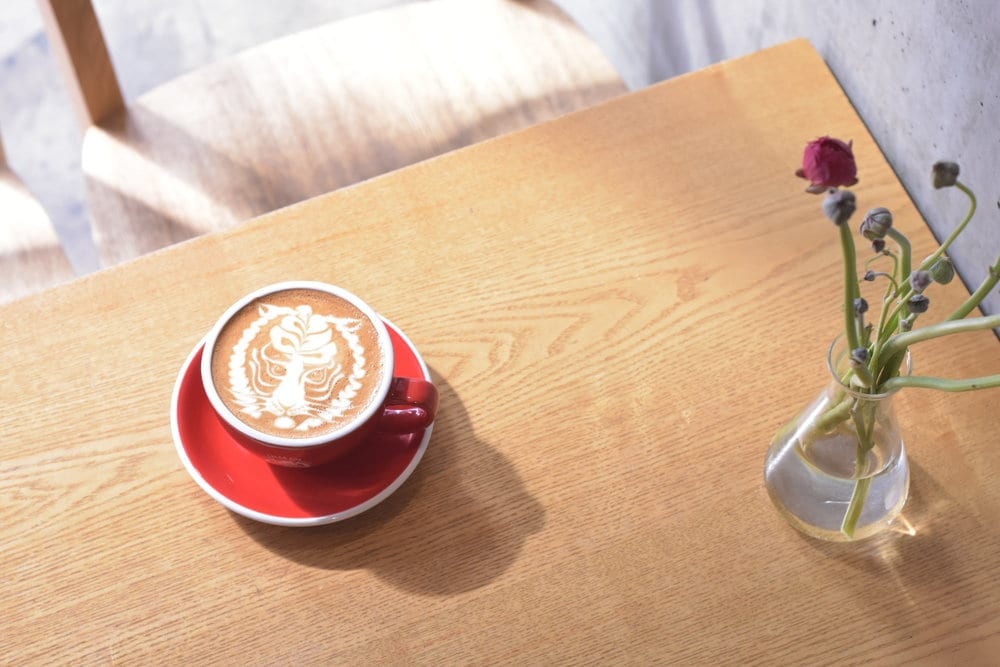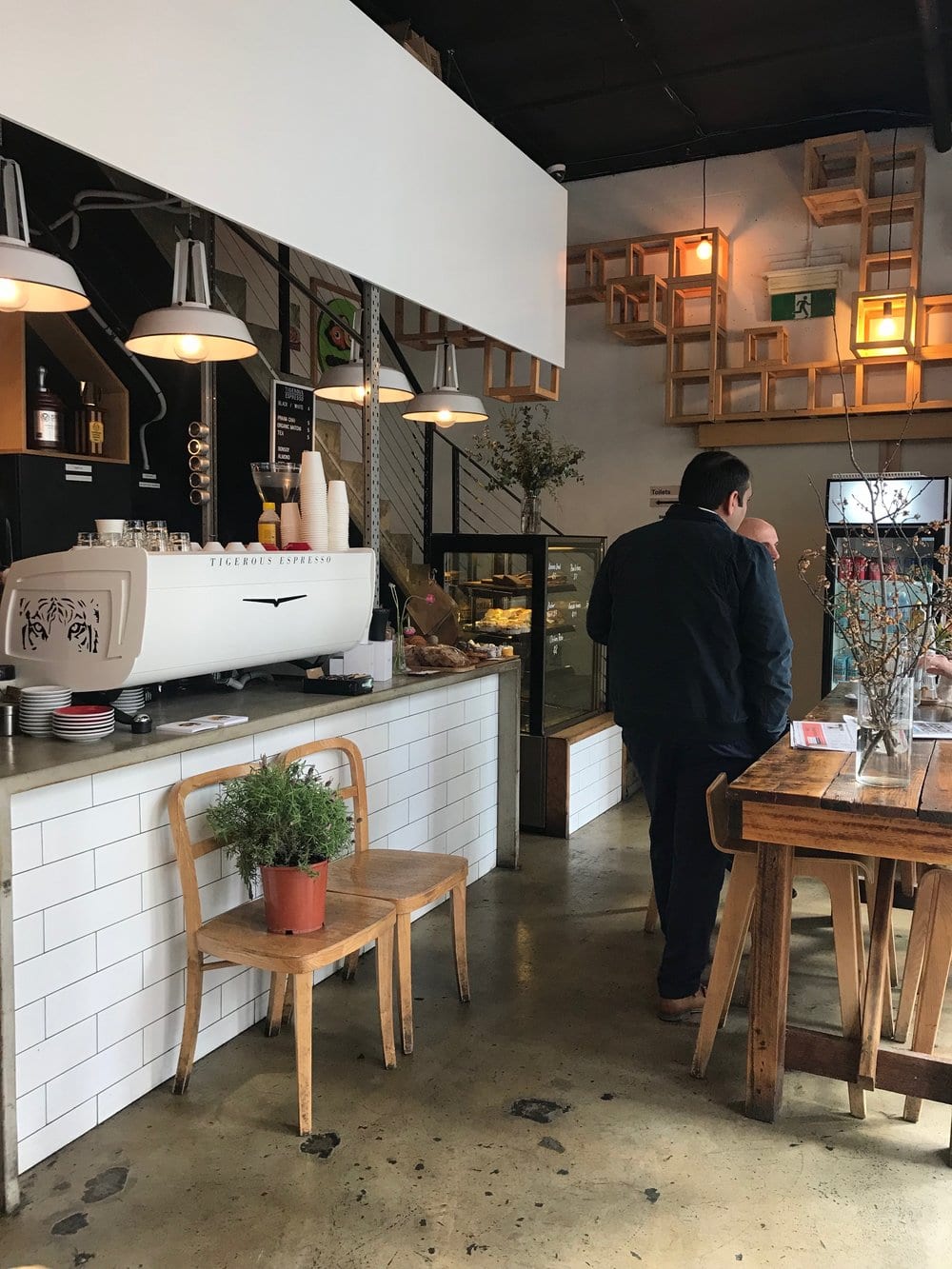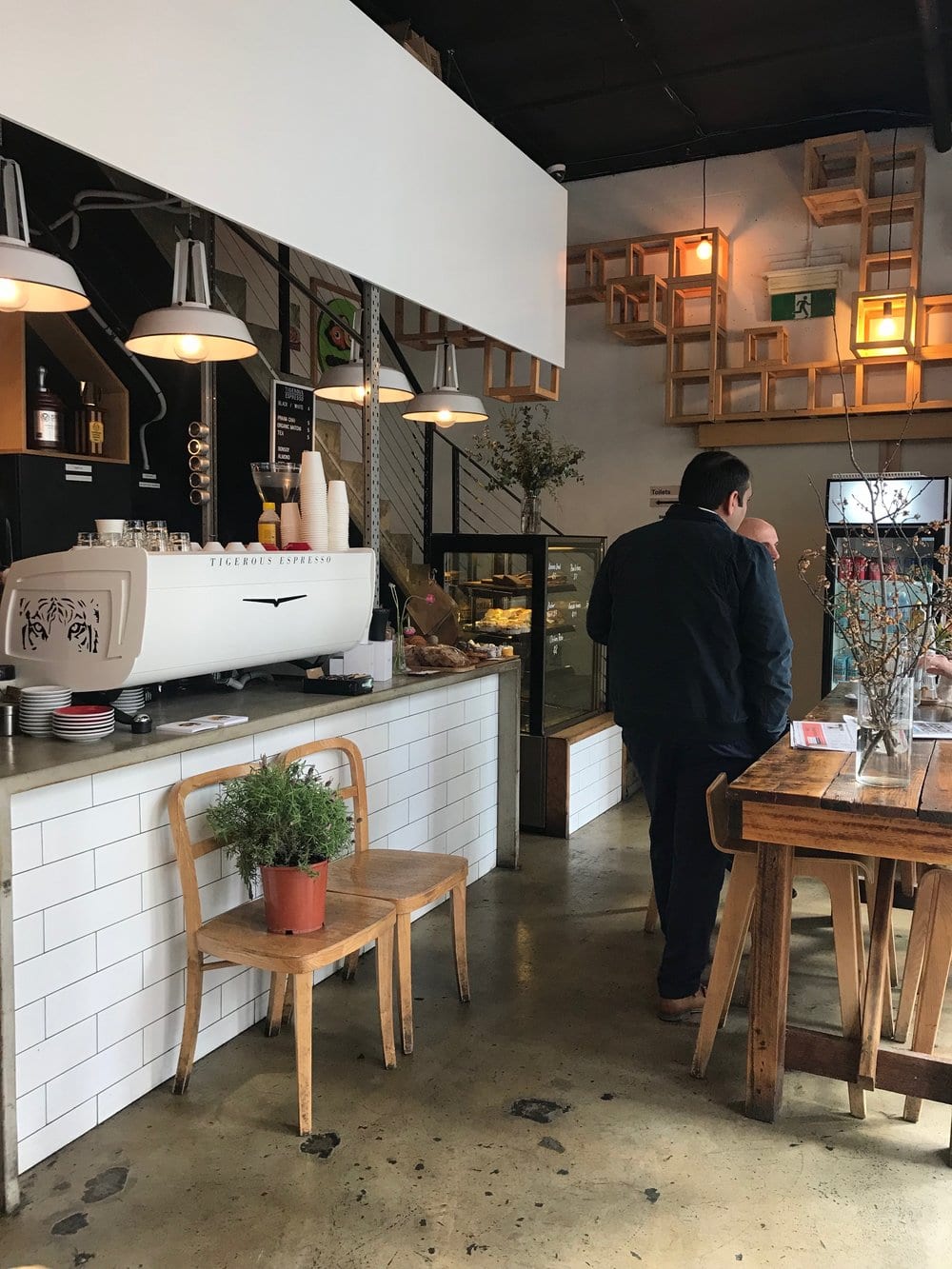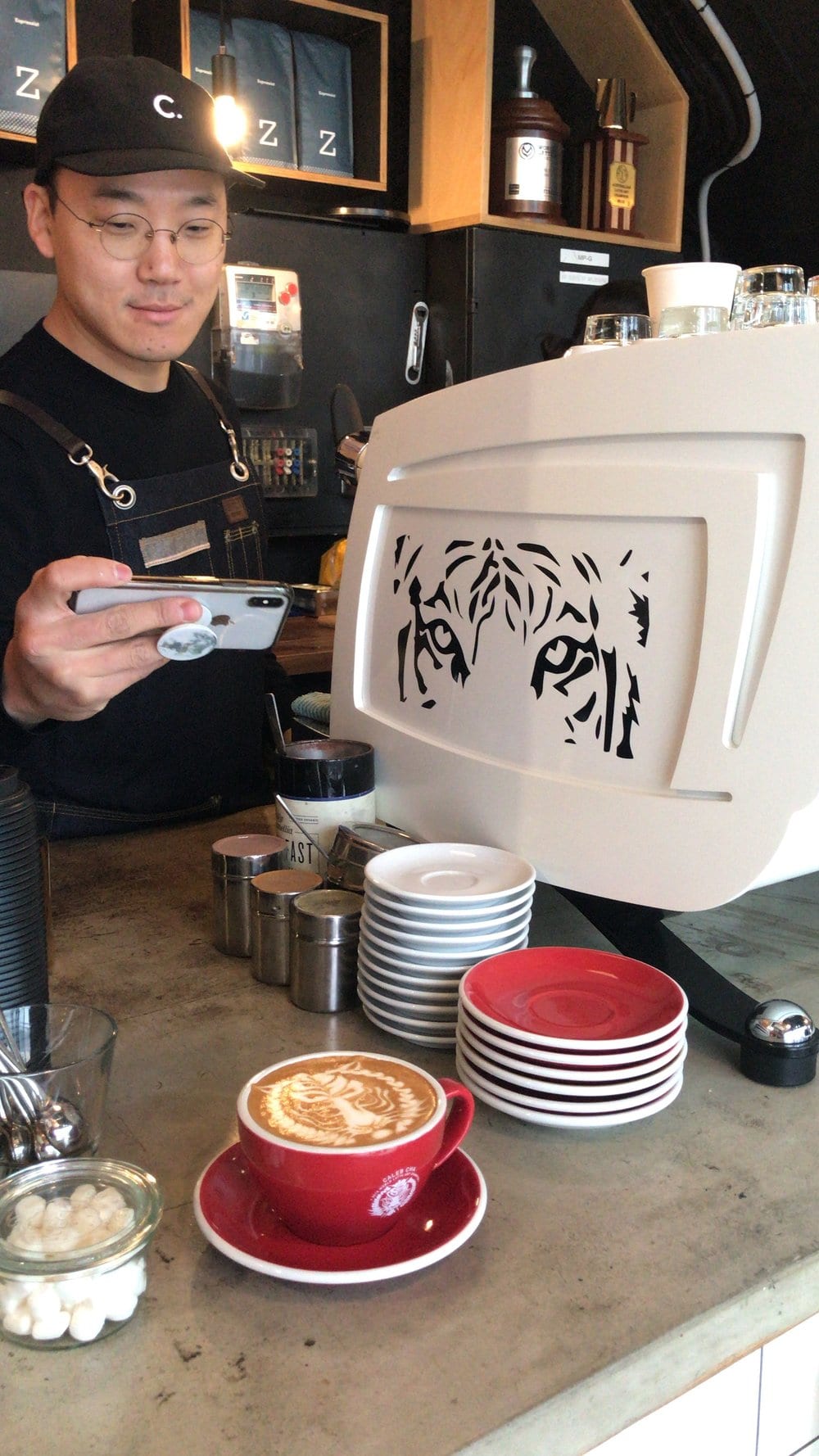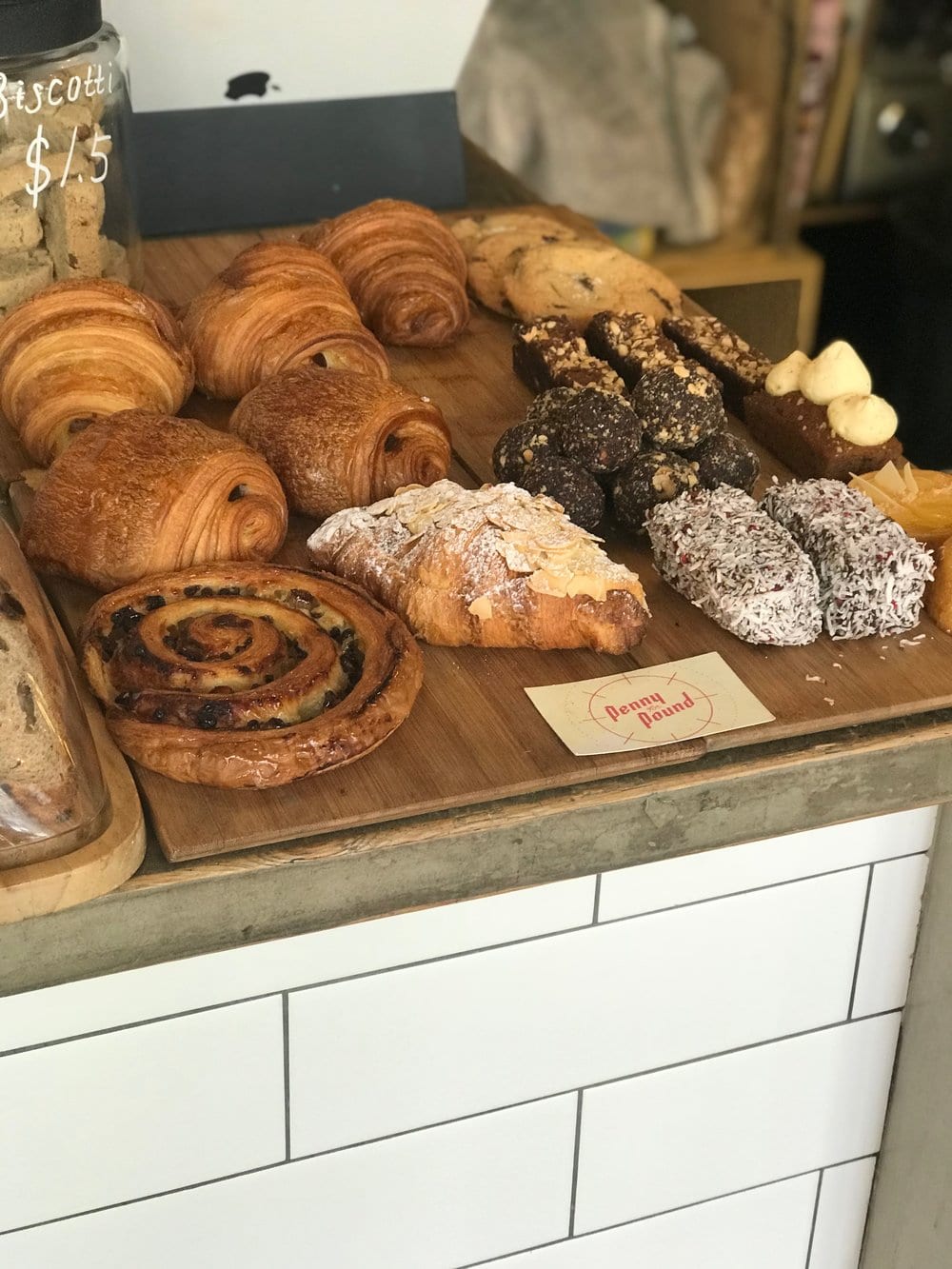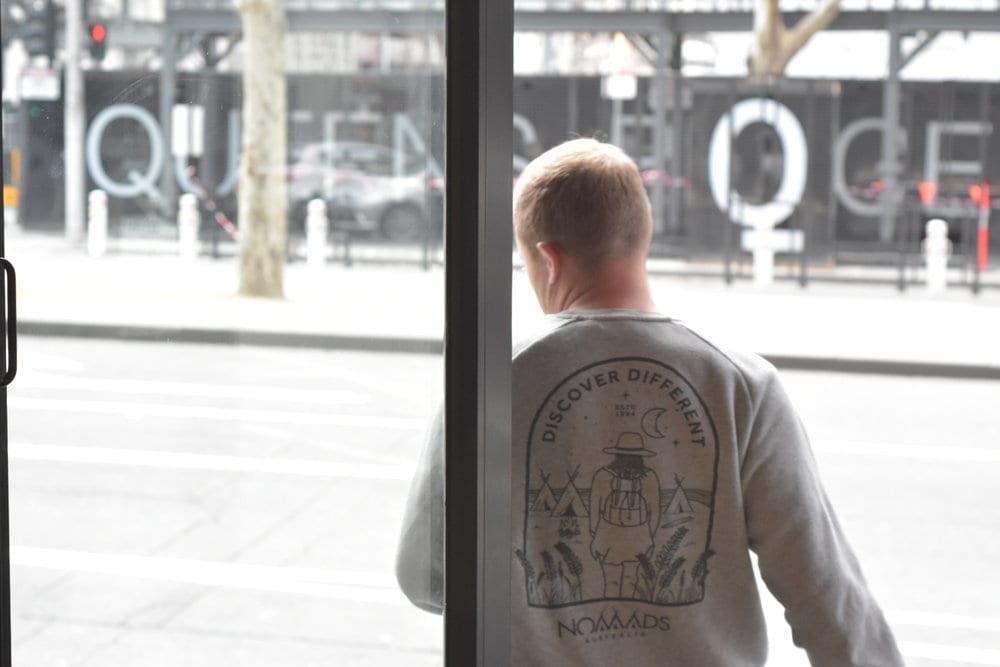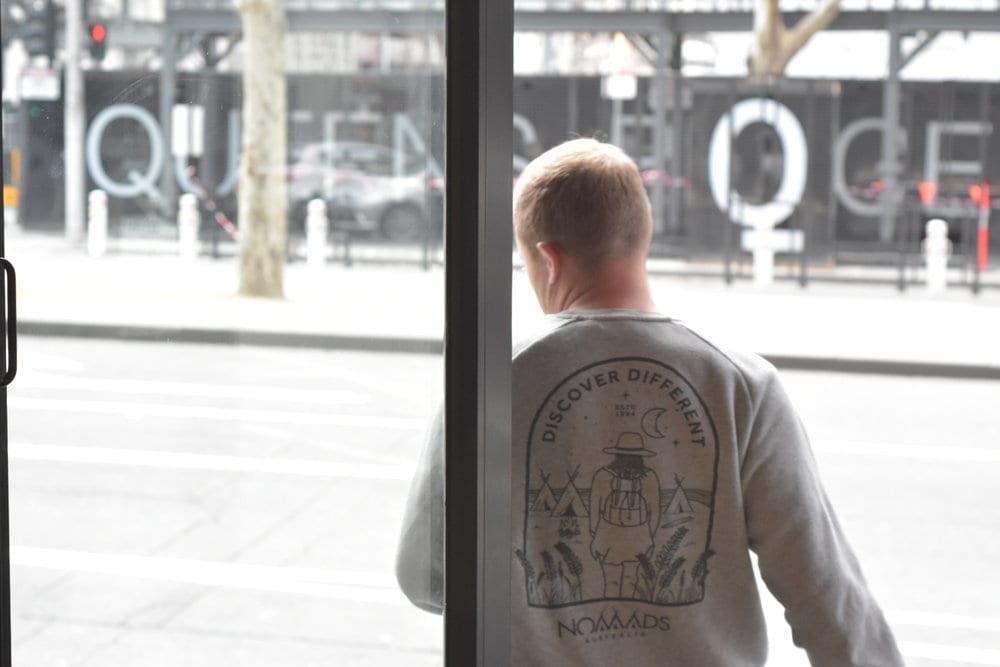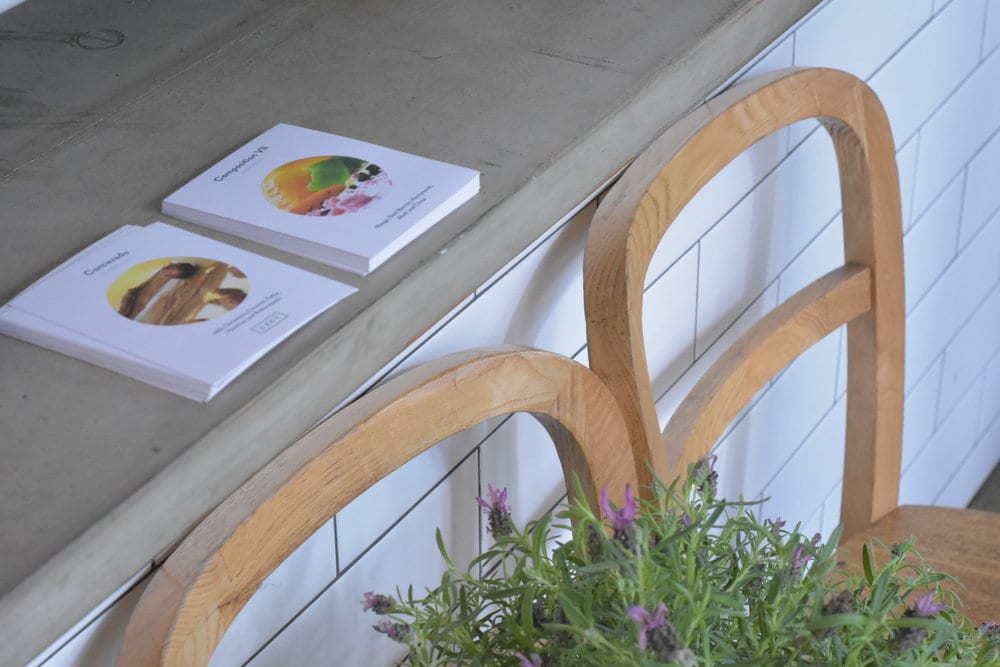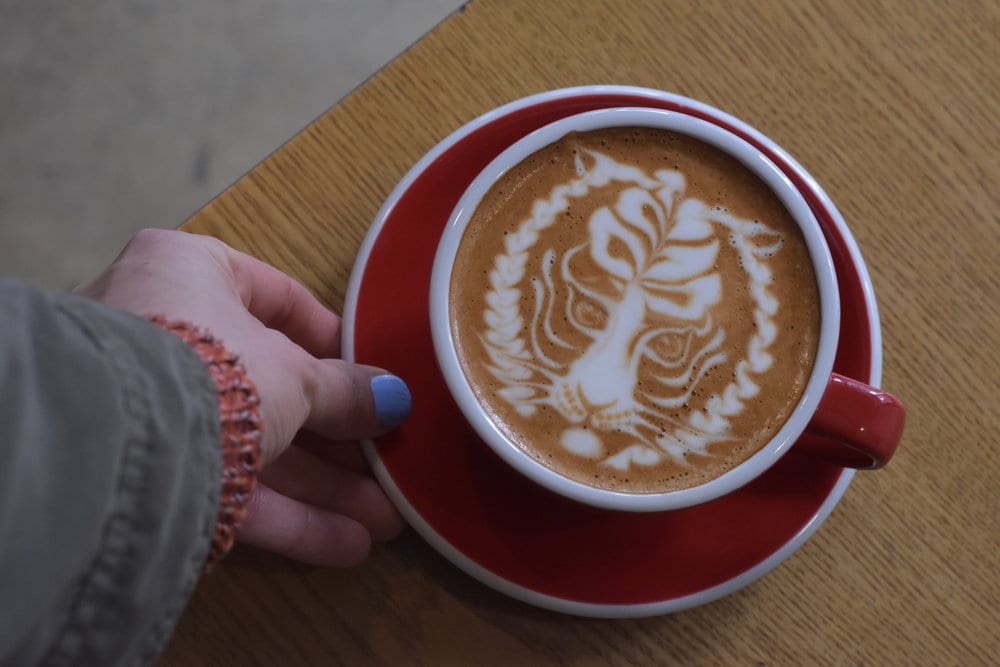 Tigerous Espresso, Melbourne
26.01.19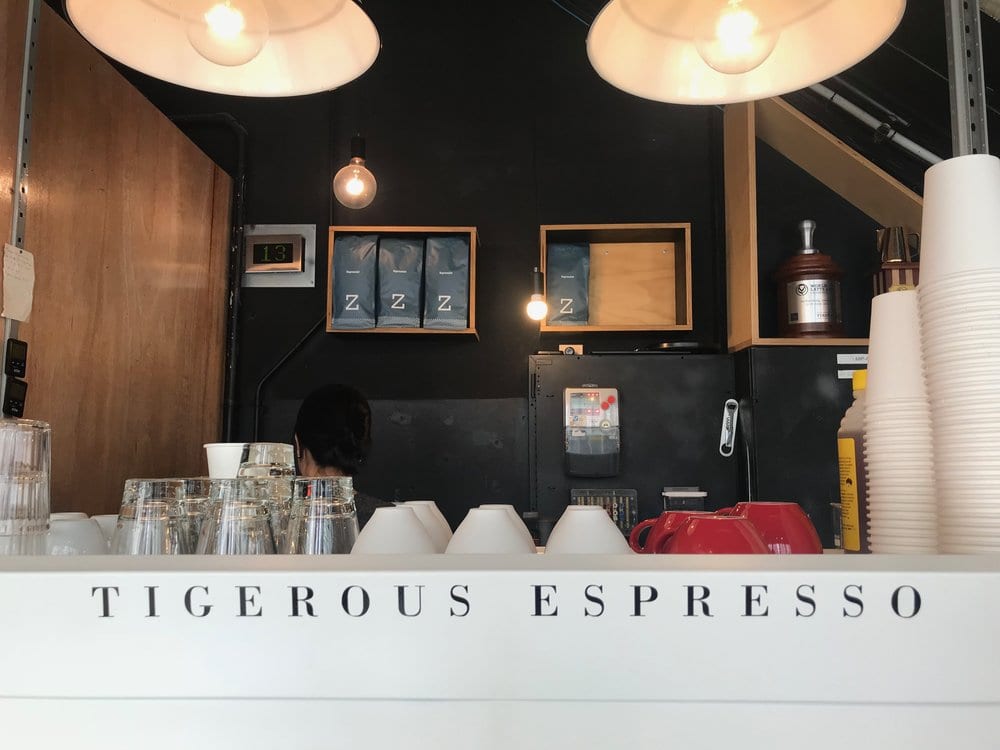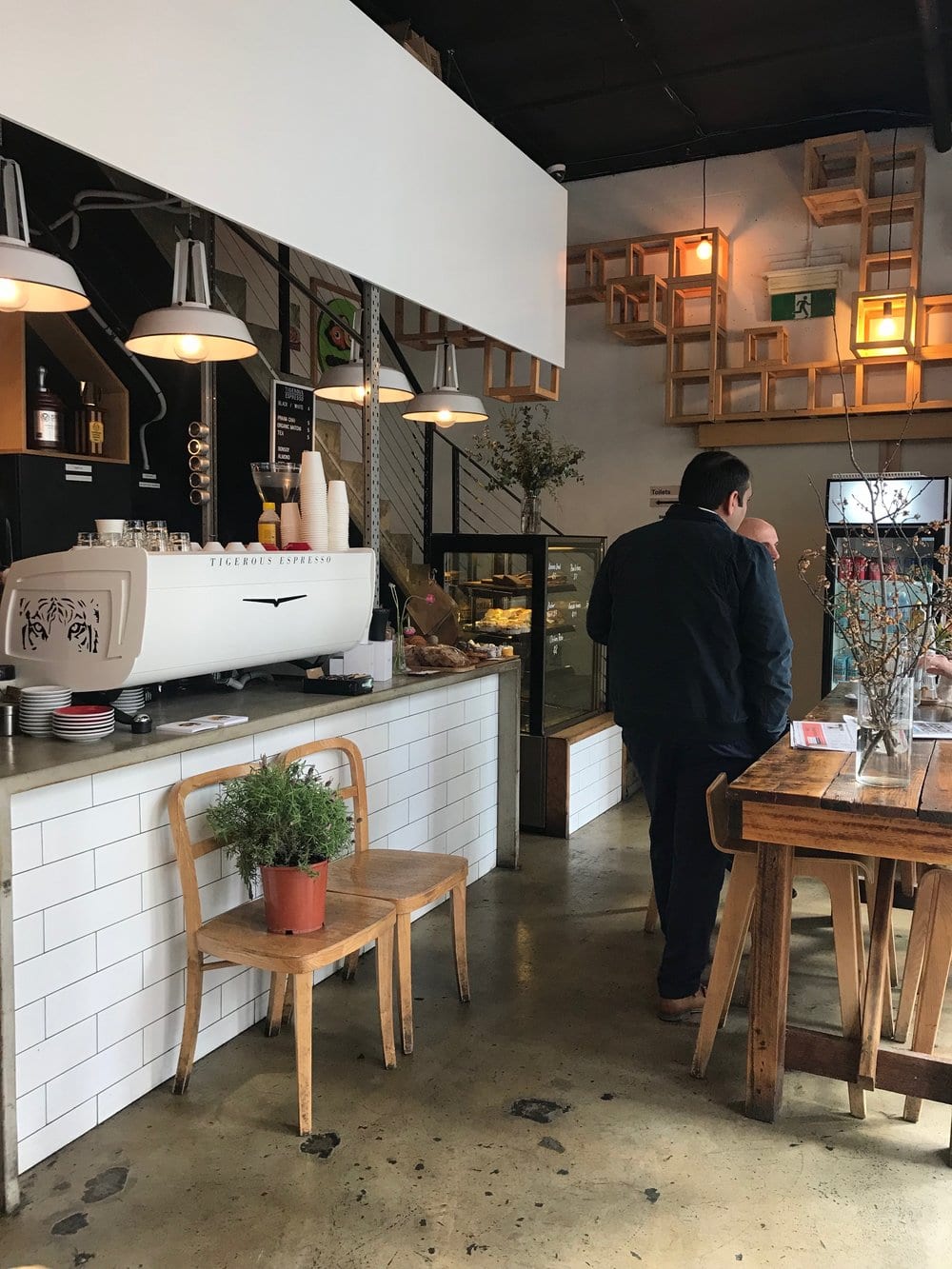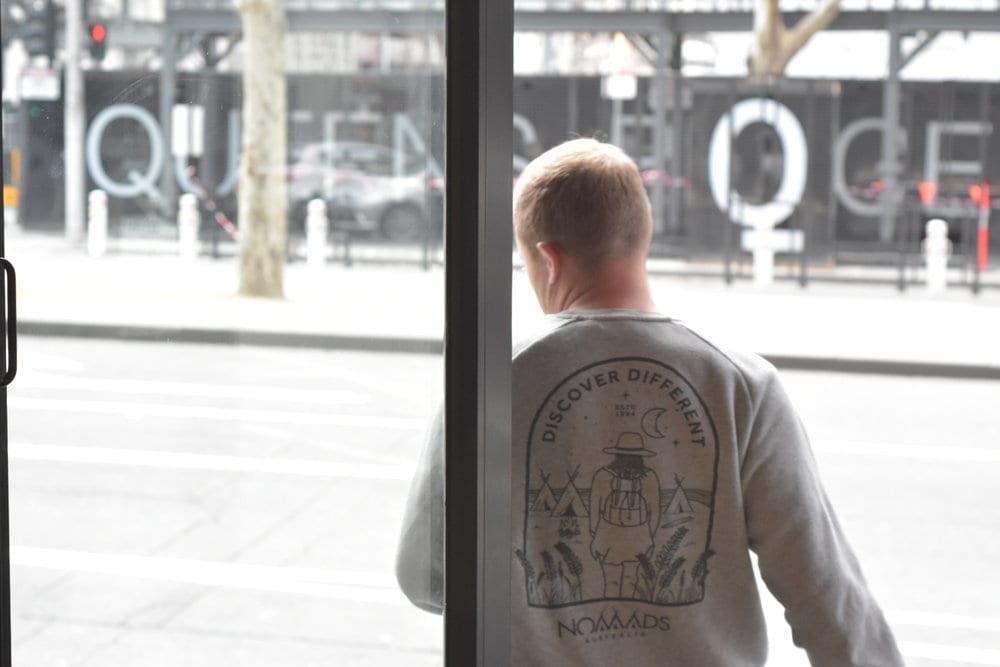 Some call it the bottom end of the CBD, just over Bourke, on Queen. So close to the Vic markets you can almost taste the hot jam donuts in the breeze. We'd call it the top end though, because we know what's up there. Two of our top espresso blends, and one of Melbourne's top barista's –the 2015 Latte Art World Champion, Caleb 'Tiger' Cha.
Caleb is there at 361 Queen Street, slinging Zest Corcavado flat whites and Zest CompositionVII black, long and short, espresso, 6 days a week. Why? Because it's Caleb's café – TIgerous Espre
Tigerous is Caleb's first café, which he runs with his wife Abby, a certified nutritionist (and Caleb's latest barista protégé). However new he is to owning a café, it's definitely not Caleb's first rodeo. The Tiger's café heritage spans a decade in Melbourne's evolving specialty scene. And like so many coffee professionals of his ilk, Caleb cut his teeth as a junior shot puller and worked his way up to head barista and eventually café manager, evolving his (now champion) skillset as the scene evolved.
The fact he holds a champ's title sets Caleb as apart as a barista, but it doesn't have any affect on his humility. Caleb. Luckily for us and for you, he still rates customer service and consistently great coffee over any cup decoration or fancy title. In saying that, however, you won't ever get a bad looking latte at Tigerous.
The lattes aren't the only thing that looks good here. Small, but striking, Tigerous is a good looking café. Bathed in natural light ––which I am told is even more glorious twice daily as the sun blisters between the two buildings overlooking the window frontage. These heavenly peaks are around 8am and 10am daily for natural light-chasing Insta-folk.
The Queen St café is dug out of the grey streetscape. Inside you'll find a minimalist dream. The custom designed 3-group Black Eagle is clean white with a pair of tiger-eyes peering out of one side. And that is about the boldest detail of the café. Everything else is so tastefully delicate; orchids and single poppies in vases scattered about the café balances the minimalist palette.
Polished concrete, white tiles and wood set the tone. Of course there is a splashing of Zest blue but the only other splash of colour comes in the form of a counter-feature of divine fresh-daily pastries from Penny For Pound.
Tigerous is the perfect city café. Central, pleasant and reliable. Without taking too much time off the clock, you can duck in and grab your espresso and out in minutes. The Tiger is quick, and consistent.
These are the 2 things you need when you're on the city's clock. The rest – Caleb's pleasant smile and great soundtrack, and wife, Abby's friendly service and clearly amazing taste for interiors – is the sweet bonus Tigerous customers are treated to.
Oh, and we haven't even talked about the latte art! But a picture tells a thousand stories so we'll let you discover that for yourself. If you happen to be lucky enough to come across Tigerous, and you are a milk coffee drinker, don't be shy. Tiger is a world champion latte artist (winner of the 2015 World Championships) and he loves to create.
When it comes to decorating a cup, he says, "Ask and you shall receive."
Take a few minutes from your day, watch the champ at work, and make use of that lighting. It's an Instagrammer's paradise.
Tigerous Espresso is located at 361 Queen St, Melbourne CBD.
Open Mon-Sat 7am-3.30pm.